Weekly Roundup: February 4-10
Wrestling, Gymnastics, and Girls Basketball highlights for this week's #lznation athletics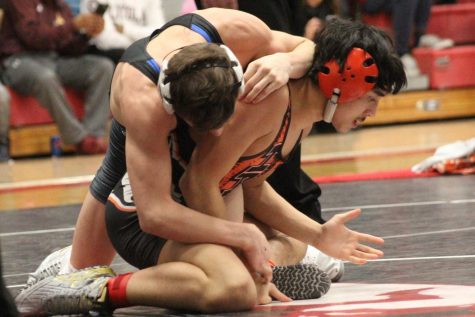 Wrestling
The wrestling season survives another week as Ian McGee, senior, will be advancing to the IHSA State Championships.
McGee went 3-1 and placed third in the 113 weight class at the Barrington Sectional on Saturday, February 9, securing a spot in the State Finals.
Justin Wollard, senior, and Joey Mrazek, junior also competed at Sectionals. Wollard went 2-2, advancing to the consolation bracket quarterfinals, and Mrazek went 1-2 with a first-round bye, making it to the semi-finals of both brackets, but eventually fell in the consolation semi-finals, eliminating him from State contention.
McGee will now be headed to the University of Illinois next weekend to compete in the 113 division at State.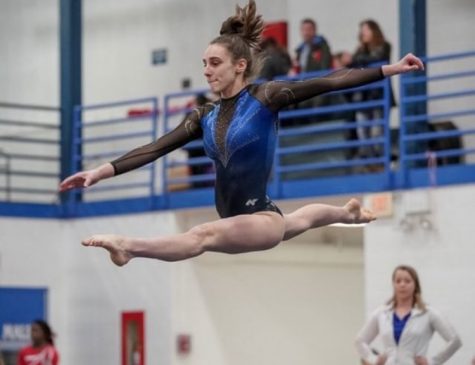 Girls Gymnastics
Fresh off their historic Regionals victory at Fremd last week, the girls' gymnastics team competed at Sectionals at Conant on Thursday, February 7.
The team finished fifth, ending the team season, but there were two individuals able to secure slots at the State Championships next week. Carly Trebac, senior, advanced as an automatic qualifier on beam, placing fifth, and vault, placing fourth,  and also as an at-large qualifier on floor. Joanna Topa, junior, advanced as an at-large qualifier on beam.
"My mindset [for state] is just to go out and have fun at my last high school meet, and also to do exactly what I trained all season to do," Trebac said.
The two girls will be heading to Palatine High School next weekend to compete at State and hopefully will end the season strong with some hardware.
Girls Bowling
The girls' bowling season officially came to an end on Saturday, February 9, as the school's two Sectional qualifiers didn't quite qualify for State
Gabby Vitale, senior, and Amanda Kouros, freshman, both qualified for Sectionals by advancing as individuals at Regionals, and although they fought hard at Sectionals, their season will come to an end.
The team will head into next season looking to build upon this year, which was highlighted by a conference championship for both the Varsity and JV teams.
Boys Basketball
The boy's basketball team had a rough schedule this week, facing Stevenson, Libertyville, and St. Viator, falling in all three games.
On Wednesday, the team fell to Stevenson 55-42 even with a valiant effort of 19 points from J.R. Cison, senior. On Friday's senior night,  the Bears fell to Libertyville 70-54 also with a strong performance from Cison, who scored a game-high 22 points. The team finished the week with a 51-41 loss at St. Viator on Saturday.
The team, now 7-20, will get set for their upcoming week against Warren and Mundelein.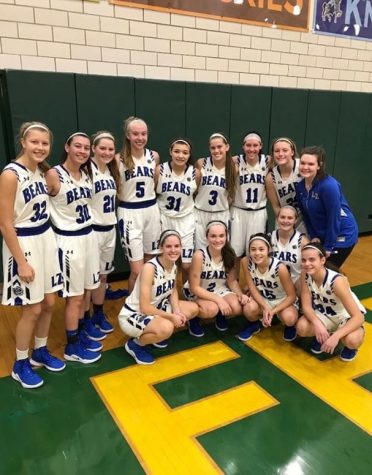 Girls Basketball
The girls' basketball team ended their regular season with a 35-31 victory at Warren on Wednesday, February 6.
The win was backed by junior Ella Gilbertson's 14 points, junior Margueret Spear's 9 points, and senior Maddy Piggott's 8 points. In 2019 alone, the team has been on fire winning 8 of their last 10.
"Last year allowed the team to feel what its like to get to a Super-Sectional and get that far in a postseason," Gilbertson said. "It gave us the motivation to do it again, but we didn't have any expectations for this year. We are a new team this year that has a different style of play than last year, so we know we have to work hard to get to the same position in the postseason."
The team finished the regular season 16-14, and finish third in conference at 9-5. Now the girls will prepare to begin postseason play on Tuesday at Lake Forest playing Buffalo Grove in the Regional semi-finals.
"The most important thing in the postseason is to leave everything on the court," Gilbertson said. "We never know when our last game will be, so we just have to make sure we don't regret anything and give it our all."
Girls Track and Field
The girls' track and field team started their indoor season off on Saturday with the Lyons Quad.
Highlights include junior Izzy Klett's all-time best long jump of 17'6", senior Emily Burns' all-time best 1600 meters with a time of 5:18, senior Georgia Adams with an all-time best 55 meters with a time of 7.6 seconds, and junior Gretchen Quinn's all-time best 55-meter hurdles with a time of 9.5 seconds.
There were also victories in two team events: the 4×800 meter relay with a time of 10:13, and the 4×400 meter relay with a time of 4:27.
This week the season kicks into gear as the team will compete at Maine South, and also at the Wheeling Invite this Saturday.
Need to catch up on last week? No problem! Click here or more #lznation sports coverage
View Comments(1)
About the Contributor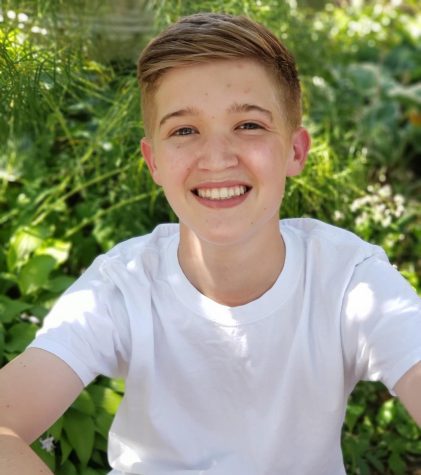 Alex Ketcham, Sports Editor
As a senior, this is Alex's third year on staff and fourth year in the journalism program. He is very excited to work as the Sports Editor again. When...