Cut out for the cut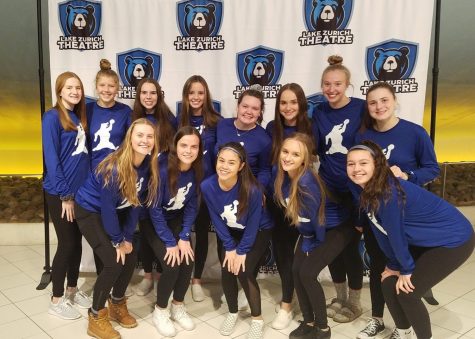 As winter sports are starting up their seasons again, try-outs for sports will come along with it. But, not all sports will be needing try-outs. 
Many sports in our school; basketball, tennis, and volleyball require tryouts for athletes. However there are sports that don't require tryouts for their athletes; cross country, track and field, and bowling. 
 Jason Morrison, senior, and varsity bowler believes that bowling being a no-cut sport positively impacts athletes. 
"It takes the pressure off of not knowing how to bowl. We definitely had teams where we start off with people who don't know how to bowl and they end up at the end of the season, performing really well, so it definitely keeps those kids trying out [for the team]," Morrison said.
 Emily Catsaros, senior part of Girls Track and Field, enjoys the sport being no cut because of its inclusivity. 
 "I feel like [track] creates a different environment because you're not competing to just take somebody else's spot, it's so much more inclusive because anybody can do track, and there are different levels for everybody and I like that everybody's involved," Catsaros said.
However, sports like basketball are cut, and require tryouts for athletes. By trying out, teams are smaller and more successful according to Erin Stewart, sophomore, varsity basketball player. 
Being cut on a sport may have different effects on athletes, according to Stewart. 
"[Being cut]  may bring down your confidence. The more confident people will use it to work harder and get better, but then some people that aren't as confident, they might just be down and want to quit sometimes," Stewart said.
 "Well, I like that everyone [on the team] can get a chance to compete even if they're not at the varsity level you, and everyone gets access to coaching to get better," Morrison said.