Weekly Roundup: February 25-March 3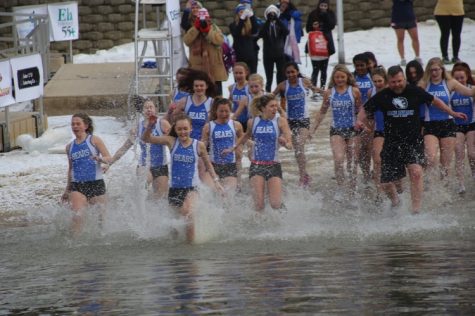 Girls Track and Field
Another big week for the girls' track team gives them another runner up finish at the Maine South Relays on Friday
The team fell short of the overall victory by a mere three points to Loyola. The hurdles team took a second place finish to help propel the team to overall second.
"The early success is a byproduct of the voluntary offseason training a lot of our girls participated in," Maeve Griffin, junior, said. "It's especially exciting because our indoor season is mainly a chance to get experience in new events, so our team placing at meets shows great potential for the rest of the season."
"
I hope that our team can maintain the enthusiasm and diligence that I've admired this year. We have already formed close bonds through fun dress up days and the polar plunge, and I'd love to see our team spirit stay as strong as this"
— Maeve Griffin, junior
Another event included the Windy City Pole Vault summit at Rolling Meadows on Saturday, where Kelsey Rothas, junior, took fifth place with a height of 11'3".
"[These events] show great motivation and commitment in the team, because we are all excited to have an opportunity to compete and do our best," Griffin said.
The team also participated in the annual Lake Zurich Purple Plunge, an event where groups of people run into freezing Lake Zurich, which benefits the cause against cancer. In total, the team helped raise over $3000 to help families fighting cancer.
Now the girls will prepare for a big week of two meets: Friday at Buffalo Grove and Saturday at Huntley.
Boys Track and Field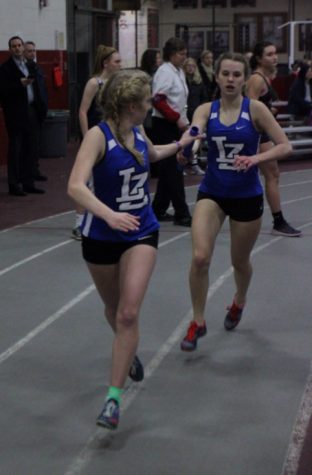 The boys' team jumped their way through the Joe Scarpino Invite at Buffalo Grove on Saturday.
The Bears won each division's long jump events with Tyler Remez, junior, Caleb Engleman, junior, and Alex Platt, senior, all pulling out victories. The team placed fifth in the Varsity A division, second in Varsity B, and sixth in Varsity C. Victories from Aidan McCall, senior, in the Varsity B 220 yard dash and Colin Kinsey, junior in the Varsity B high jump also highlighted the invite.
The boys' will now get a couple of weeks off of competition to rest and prepare for a dual meet at Huntley on March 16.
Boys Basketball
The boys' basketball team began their IHSA postseason run on Monday at Barrington high school.
Unfortunately, the team took a tough 70-61 loss to 16 seeded Palatine in the Regional Quarterfinals. This loss ended the teams season.
They will now look ahead to next season, trying to build upon this one and to make a stronger run.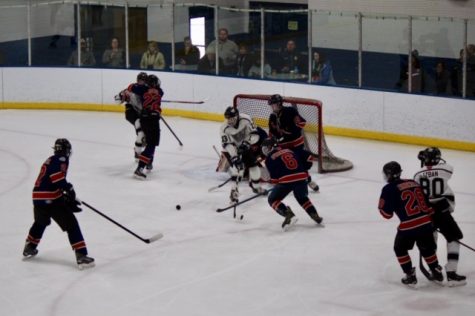 Hockey
The LZMW hockey team marched full steam ahead into the next round of the State tournament on Sunday in Bensenville.
Unfortunately the team's chances of taking home a state championship were spoiled after a 5-0 loss to Wheaton at The Edge Ice Arena.
Now that the team's season has come to an end, they will look ahead to next year hoping to build upon this season.
That's all for this week in #lznation athletics, but if you want more, be sure to click here for more Weekly Roundup!
Leave a Comment
About the Contributor
Alex Ketcham, Sports Editor
As a senior, this is Alex's third year on staff and fourth year in the journalism program. He is very excited to work as the Sports Editor again. When...