Social studies
Teachers use social media in the classroom to engage students in their learning- at home or at school.
      Social media; not typically something you would hear and think 'school'. But, what if teachers began using social media to engage students in the classroom? That is the very question that these teachers asked themselves, now, making social media become something that can bring studies out of just the classroom for students. One might call it social-studies.
      Learning a foreign language is never easy, especially when you only practice it at school. However, Michaela Towne, Spanish teacher, found a way to bring the Spanish language and culture to students' everyday lives.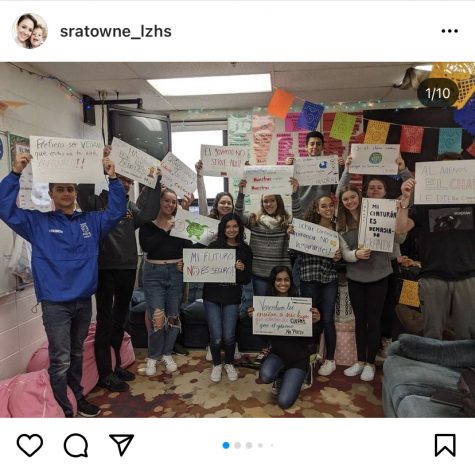 "I started doing it to post bits of information about Spanish culture, news, and much more for my students," Towne said, "I thought of it as a good way to bring the language to them at home, whether they would see it on their feed or have it shared to them, it would be involving Spanish in their everyday lives." Towne says that she believes it has motivated her students. "They all want to have their work shown and be featured on my page," Towne said, "using a classroom account has really paid off, it is what kids these days are used to, so I see it as a way to take something they love, and make it educational."
Fine arts and music is one activity and class that has many outside events. From concerts, shows, trips, and even fundraisers, it can be definitely hard for students to keep up with. Nick Juknelis, choir teacher, uses twitter to post upcoming events for choir, as well as videos and pictures of choir students 'in action'.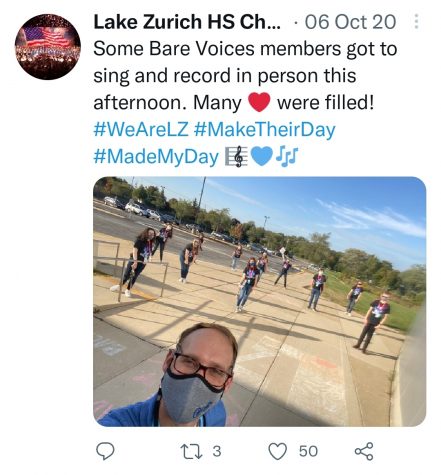 "It started out as a Facebook page to let parents know when concerts and other events were taking place," Juknelis said, "but as students started using it, and as time progressed I moved to Twitter where more people were active considering that Facebook is somewhat for old people now." He said while laughing. "Besides updating and promoting upcoming events, I now post photos and videos of the students singing, and performances they are proud of." Juknelis said. "I would definitely encourage other teachers to start using social media in the classroom if they are comfortable with it, it encourages students to work hard for recognition, and it gives them an aspect of the class they can access outside of school."
    AP classes are seen as a stress-producer for many students, especially for those who are athletes as well. Kelly Henkel, History teacher and football coach, uses Instagram to post his students' best work to give praise, and to post pictures of his athletes on the field.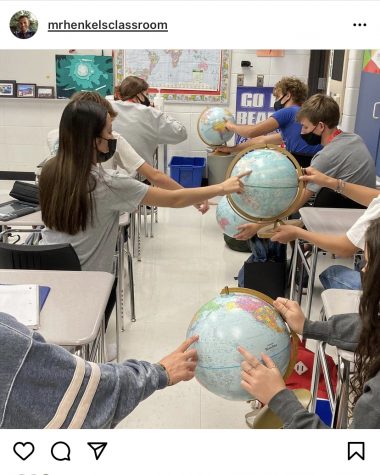 "My students have all said that they enjoy bringing social media to the classroom," said Henkel, "I post only the best work, stuff they are proud of and that I as a teacher am proud of too." Henkel says that his students and athletes want to be featured, and see it as a success. "My football players love it when I give them a shoutout in a post, and my students do too." Said Henkel. "It's important to encourage and praise students, on or off the field when they do well." Henkel said. "That way when they make mistakes, they are motivated to move forward, and I see social media as a great opportunity to do so."
Leave a Comment
About the Contributor
Kyra Keena, Live Media Manager
Going into her sophomore year, Kyra Keena is eager to start her first year as Live Media Manager, and second year in the journalism program! When she isn't...