Senior boys to compete for Mr. LZ crown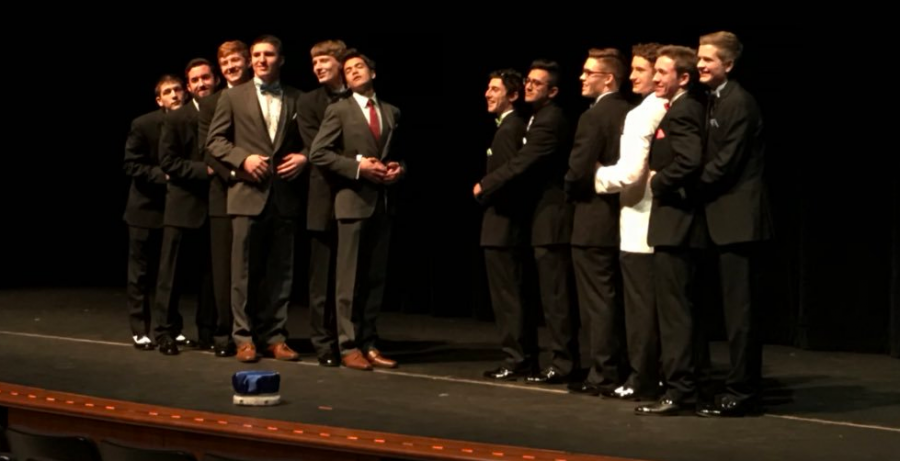 From SNL skits to heartfelt letters to pick-up lines to, this event has captured the hearts of students for over twenty consecutive years, and this year will be no different. Mr. LZ, featuring the boys of the class of 2019, will return this March 20th, at 7:00 pm in the PAC.
"It's such a fun show, I encourage everyone to come," Kelly Brenner, Poms captain and one of the planners for the event, said, "It's always a super popular event and the PAC is always packed that night because students love seeing people they know up on stage, acting funny and showing off and stuff."
Just like the past few years, Brenner says that this year's Mr. LZ will once again showcase the boys of the graduating class, who were chosen by the senior girls. The night of the event, the 12 boys will each have a chance to display their secret talents, take part in skits, and, if they get voted for, return to give a speech to their mothers and do everything they can to win the hearts of their audience and be crowned Mr. LZ
This year, the 12 participants are Griffin Brown, Marek Enters, Jackson Farsalas, Michael Gallus, Nick Lemperis, JP Madison, Nick Marcinkiewicz, Ian McGee, Dhanvii Ravindran, Joey Zolnierek, Alex Williams, and Ethan Brown.
"Be sure to come check it out," Brenner said, "Don't miss out on a good laugh and a good time, because this event is always lots of fun."
About the Contributor
Caroline Sun, Digital Editor-in-Chief
As a senior, Caroline's back for her third year as Digital EIC. If you ever catch her outside of school, she'll probably be running with the cross country...