Local Lake County lunches
Trying out five different local food places
Most teenagers spend about $56 to $192 a week, and with rising living conditions, such as gas prices and low minimum wages, no price is too cheap. Food is a price we pay everyday without even realizing it. But the thing most teenagers spend their money on without even realizing it, is food. Whether I am going out to breakfast, lunch, or dinner with my friends, or making a quick stop at one of the various fast food places around town, I find a way to spend too much money on what I eat. In order to find more affordable options, I reviewed  five local restaurants and cafes.
Location: 200 Applebee St, Barrington
Rating: ⅖ 
Price : $17.12
Having heard from adults about Chessie's, I decided to check it out. I was pleasantly surprised the restaurant features a vintage railroad dining car to eat in. Secondly, the place offers a variety of different dinner options ranging from burgers to fish. Walking into the dining car I was hit with a strong smell of dust and oldness. The scent alone bothered me but I brushed it off and sat down at one of the various tables in the dining car. I decided to order the baked penne pasta which was $15 without tax and tip. The pasta came out with hot steam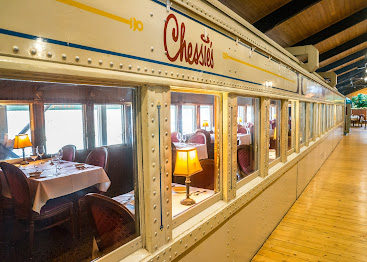 wafting off the white bowl of penne and tomato sauce. The scent of Italian food and fresh pasta went straight to my nose and filled me with desire to take the first bite. The food was the perfect size and I ended up eating the entire bowl of pasta. The pasta was soft and the sauce was the perfect amount of creamy. Although the food was tasty, it was nothing special and I felt it was overpriced. It is nice to go out to a restaurant and get pasta served to me, but I could have also just made this meal at home and it would have been the same level of tastiness. Overall, the dining experience was very mediocre. 
Location: 523 Rand Rd, Lake Zurich
Rating: 4.5/5 
Price: $11.85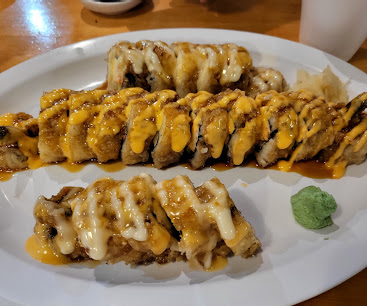 Sushi Yoru is my all time favorite sushi place to go to. The restaurant itself is rather small and it tends to get super busy during the evening, making it quite hectic and tends to stress me out. The staff is incredibly friendly and greets you warmly as soon as you walk in the door. The first time I went there, I came with two friends and the owner gave us pot-stickers and edamame on the house. Additionally, the sushi itself was memorable. The presentation of the sushi was very pretty and as soon as I took a bite, I was hit with the sweet sauce of the roll. My go-to order is the Godzilla Roll, which consists of spicy tuna, avocado, crab meat, cream cheese with spicy mayo, and teriyaki sauce on top. Compared to most other sushi places, $11 for a full roll and free sides is reasonable.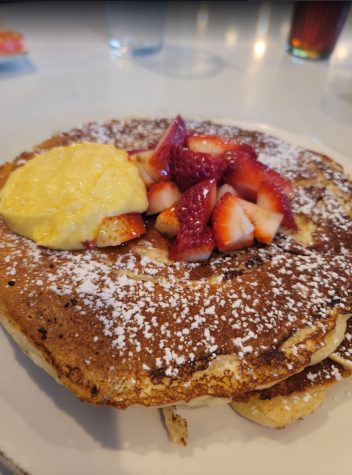 Location: 20505 N Rand Rd Ste 300, Kildeer
Rating: ⅘
Price: $12.02
Ever since First Watch opened up in Deer Park, I had been dying to try it.  The brunch restaurant definitely exceeded my expectations. Upon first walking in,  I was met with a warm atmosphere, and the decorations were artsy, adding to a great ambiance to meet up with friends for a quick bite. When I dined in for breakfast, the place was bustling with people. Although there was a bit of a wait, I thoroughly enjoyed my experience.  I was met with great service and the servers were attentive and friendly. The menu is diverse and gives several different breakfast, lunch, or brunch options. The food is all on the more expensive side with a price of $12 for a standard bacon and ham entree. I ordered the lemon ricotta pancakes which were light and fluffy–just what I needed in the morning. Topped nicely, the pancakes feature fresh whipped ricotta cheese and sliced strawberries, adding to a delectable sweet treat, perfect for breakfast. The only downside was the slightly expensive prices, especially for teenagers. However, I will definitely be back to try more dishes.
Location: Village Square, 20413 N Rand Rd Suite 108, Kildeer 
Rating: ⅗ 
Price: $8.98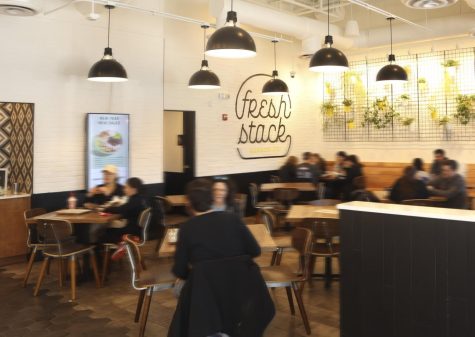 Recently opened in Deer Park, I had been waiting to try out Fresh Stack, a restaurant that features higher end burgers.  The interior was Instagram worthy with the light yellow hue colors and trendy decor. The staff was extremely kind and welcomed me in. When I took a bite of my bacon burger, I found it was rather bland and did not have the juicy flavor I was looking for, which was disappointing. In addition, the fries were salted nicely but were nothing special and could have been better. I feel for this quality $8.98 is way too much for a burger, especially one that is half decent and not full of flavor. I was overall not enthralled by Fresh Stack, making it a 3 out of 5 for me. 
Location: 795 W Dundee Rd, Palatine 
Rating: ⅘ 
Price: $10.76
I found the name of the restaurant misleading because I was expecting a cafe that included snacks and tumblr-like drinks, but I was pleasantly surprised with all the food opt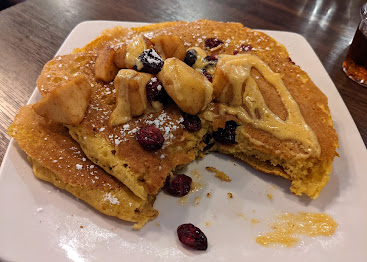 ions. Jelly Cafe serves breakfast and lunch, as well as many different beverages perfect for any meal. The first thing my  eyes landed on when I walked in was a big sign that says JELLY, giving off a modern vibe. Jelly Cafe gives off an artsy aroma making you feel serene the second you walk in. I was immediately greeted with smiles from the staff. I sat down and ordered the turkey panini. It might have been the best panini I have ever tried. If you searched up the definition of the turkey panini in my brain you would see the words "flavor overload" written in all caps. The panini  was filled to the brim with ingredients, such as turkey, pesto, tomato, bacon, etc. Each flavor complimented the other so well, leaving me feeling satisfied and full. My only complaint was that the food was rather expensive which should deter me, but due to the deliciousness of the food, it does not.
The food place that I feel gives the best experience food wise as well as customer service is Sushi Yoru. If you are looking for a friendly restaurant, with a menu full of extremely delicious sushi rolls then Sushi Yoru is for you. For someone looking to save some money and get a FULL meal that may even last you for two days, this is the perfect place which is why it is the clear winner. 
Leave a Comment
About the Contributor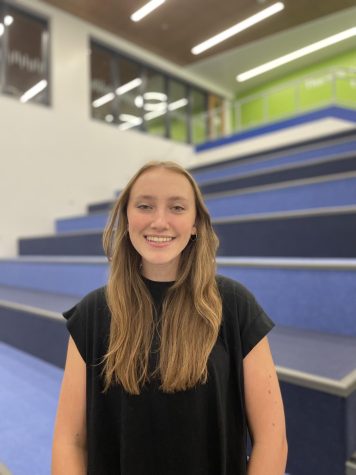 Parker Carley, Magazine Editor-in-Chief
Going into her senior year, this is Parker's second year on staff and first year as magazine editor in chief for the Bear Facts program. She plans to...