Expanding eating eastward
Three places to hit for Asian cuisine
For those who've lived in Lake Zurich all their lives as I have, you've probably become familiar with the same rotation of restaurants or food stops that have been in the area forever. While grabbing Chipotle with friends every once in a while can be nice, sometimes the same options can grow tired. If you feel like shifting your sights from fast food and monotony, expanding your palette eastward can help refresh which spots you frequent.
Viet Taste
Location: 2377 N Hicks Rd, Palatine, IL 60074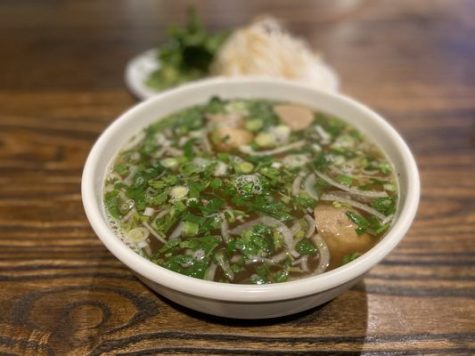 When you're in the mood for a lighter sit-down meal, Viet Taste can be the perfect place to go. With its multitude of options and lower prices, the Vietnamese restaurant has the perfect menu for a casual meal with friends. The menu extends from pho, hot soup with rice noodles and additional ingredients of your choice, to bánh mì, sandwiches that typically come with pickled vegetables, meat, on baguette-like bread, providing prime options for a nicer lunch or dinner.
One thing that may need to be taken into account before going is of the restaurants cash-only payment method, but other than that there's no reservations required. And it doesn't hurt that you have the ability to order boba after your meal either.
Mitsuwa
Location: 100 E Algonquin Rd, Arlington Heights, IL 60005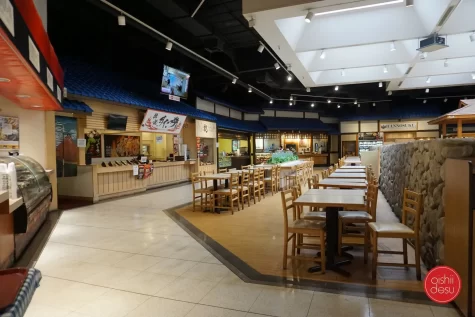 Though this may be an option more inclined for weekends due to a longer distance away, Mitsuwa is a Japanese-Korean food court and marketplace that hosts several different places to get food. Not only is the variety of different food offered convenient for making the initial decision where to eat, Mitsuwa also provides an experience. This is both in the structure of the food court, as well as in its market that holds items not as commonly stocked in Lake Zurich.
Although it can be busy or crowded, the bustling store can be a fun place to grab East Asian cuisine, and then hit the bakery or ice cream parlor within the same building. If that's how you end up deciding to spend a Saturday afternoon, just make sure to set some time aside for the drive.
So Gong Dong
Location:  687 E Golf Rd, Schaumburg, IL 60173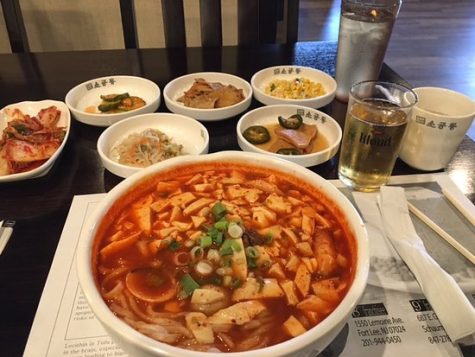 Despite being in a slightly higher price range, So Gong Dong is worth the extra buck. 
Similar to Viet Taste, if you're looking for a place to sit down and have a decent meal So Gong Dong falls in the great middle ground between a place like Noodle&Co. or a more formal restaurant. While it does have other menu items available, the restaurant primarily offers Soondubu-jiggae, a soft tofu stew that you can customize with optional seafood or meat, as well as spice level and additional noodle options. 
So Gong Dong can be the place to hit if you've never had Korean food before as your meal automatically comes with classic side dishes such as kimchi, a bright pickled cabbage, and odaeng, sweet and savory fish cakes. Whether it becomes a regular staple of your weekend plans or stays a singular visit, it's still a stellar place to introduce yourself to new foods with a friend.