Hockey team scores successful season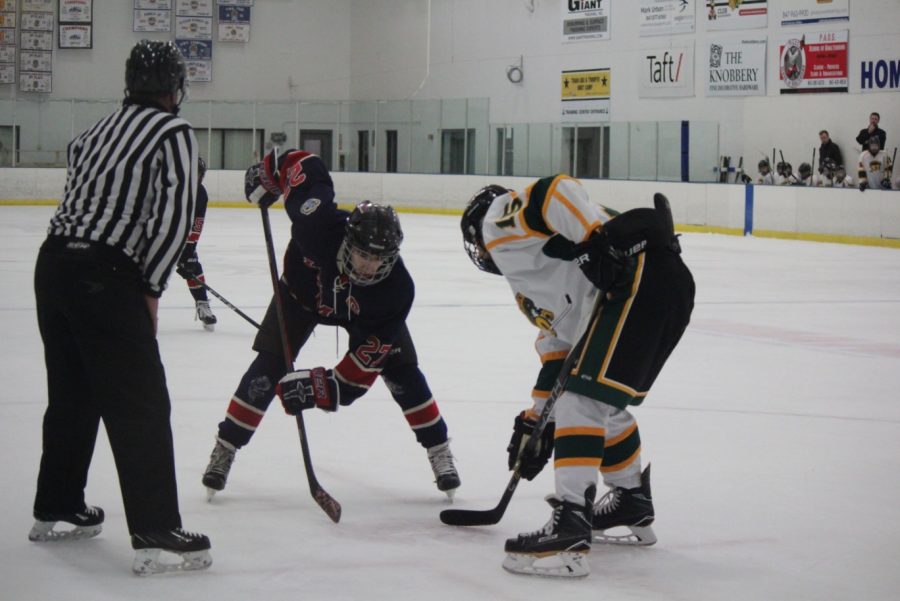 The LZMW JV hockey team won just two games in 2016. Three years later, they're placing fourth in their division and making it to championship games.
And JV isn't the only team throwing their gloves and sticks in celebration. Since the club combined with Lake Zurich, Mundelein, and Waconda, the program as a whole has not only grown in size, but has also checked a few more wins on their record, according to Steve Sarauer, varsity head coach.
"The season went really well, we finished third overall in the league for the regular season play. In the playoffs, we lost in the league championship in a shootout," Sarauer said. "It's more disappointing that the final determination was a shootout that has no bearing on a team's performance, but only the individuals that took part in the shootout."
Varsity will take the result of the championship game as inspiration to continue improving for next year, Sarauer said.
"Our inspiration next season will be to prove we are the better team and make sure that whoever we play, we do whatever it takes to not end up in the situation we had this past season," Sarauer said. "Work harder, be better, and come away with a first place finish. No excuses."
In addition to varsity's third straight championship game, the team's improvement has also shown beyond the scoreboard, according to Sarauer.
"This improvement shows by the amount of wins obviously for both the teams, and the positioning and the leagues at the end of the season," Sarauer said. "But it also shows by the improvement of each player and their individual skill development. They're on the ice more, they're practicing more, they're working harder, and they want to be better."
Though the players come from three different schools, the diversity helps some players stick to the sport, according to Jason Saab, sophomore and captain for the JV team.
"In the program I was in before I played with a lot of the same kids every year, but now I meet new kids and they're not all from the same area," Saab said. "There are a lot of different personalities compared to when I used to play, and it's a really good atmosphere."
Although the team's season recently ended, there are plenty of ways to join next year, according to Saab.
"Maybe you've been playing travel before and you think [the team] is not good enough, or you've been playing house before and you think you're not good enough. Throw all that out the window because we have kids from everywhere," Saab said. "I used to play house and I know a lot of people who used to play travel, and everyone is on the team and we all work really well together."
About the Contributor
Madeleine Lawler, Co-Web Editor-in-Chief
As a sophomore, this is Madeleine's first year on staff and she is taking on the role of Co-Web Editor-in-Chief. Along with working for Bear Facts, Madeleine...