Job fair to offer record number of businesses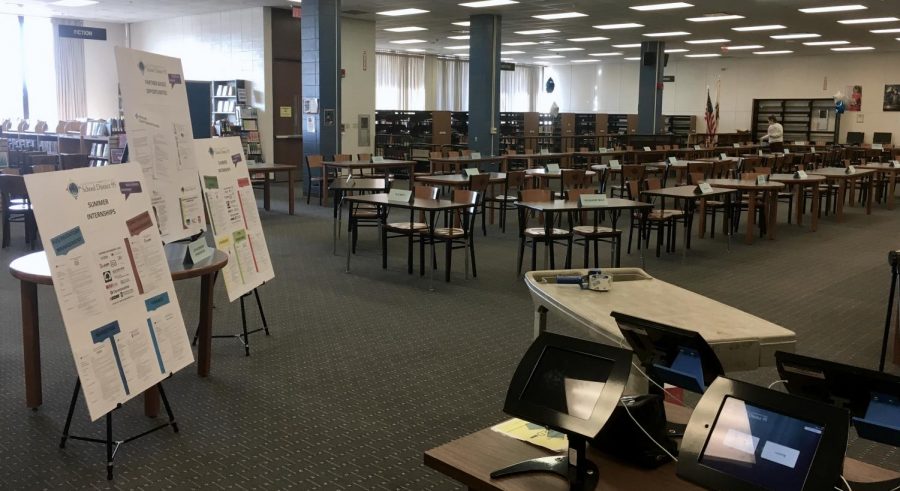 Jane Yu, Bear Facts Contributor
February 28, 2020
The 6th annual job fair will be offering a record of 46 local businesses for students interested in getting hired. 
Today, the job fair will be held during all lunch periods in the library and open to all students. It will consist of several businesses, information on internships, and permits for students under the age of 16. This event gives all students the chance to get hired. 
"It is a great opportunity for our students," Jeannette Greco, career site mentor, said. "In getting a job you learn and experience how to deal with different personalities, how to be responsible with your job and time. There's a lot of benefits." 
Having this experience can also "give you an idea of what you maybe want to do or not to do come your career," Greco says. Additionally, a  job can be a great learning experience and help with later in life.
Jack Lehman, junior, also agreed to how having a job is worth the experience during his time at Tamarack Day Camp. 
"At first, I didn't realize it was going to be that much [work] at first, but once I got my routine down it was fun," Lehman said. 
However, for students that are wanting a job under the age of 16, they must get a work permit after getting hired, Dana Petraglia, assistant to guidance, said. It is a simple process and students should contact Petraglia for the permit or with any questions about the permit. 
"Everything is available to you if you're 16 or over, or to 14 or 15 year olds," Greco said. "There is nothing wrong with starting early […]. And you do start learning responsibilities." 
About the Contributors
Jane Yu, Staff Writer
Jane is now a sophomore and this is her first time being on staff. You can usually find her practicing violin or on the golf course. She also loves to...
Caroline Sun, Digital Editor-in-Chief
As a senior, Caroline's back for her third year as Digital EIC. If you ever catch her outside of school, she'll probably be running with the cross country...