District hires interim principal after Vossel resigns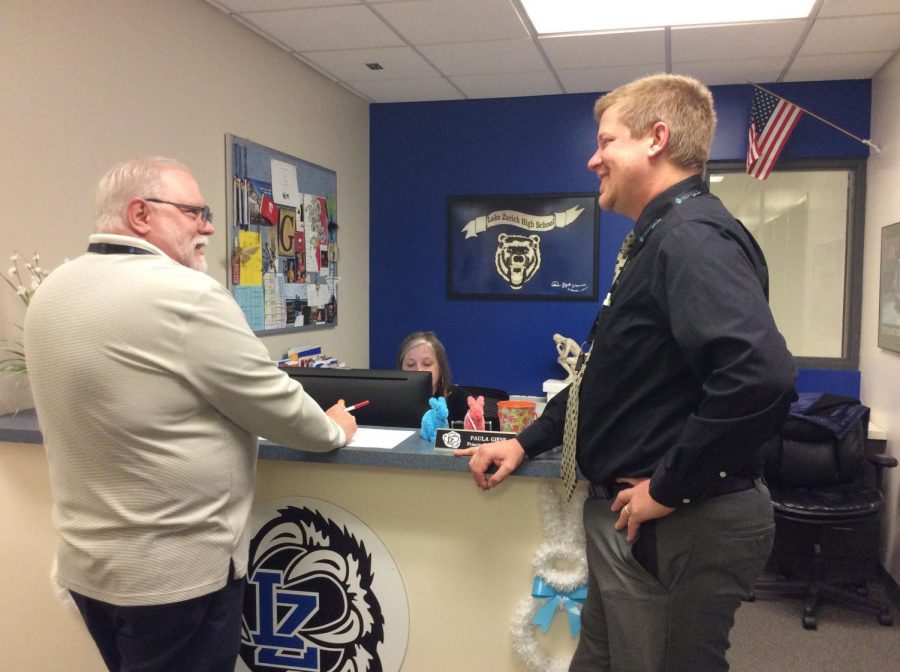 Bo Vossel, principal, announced his resignation last month. His resignation will be effective at the end of the school year but Vossel additionally is on indefinite personal leave.
Despite the unusual circumstances, Superintendent Kelley Gallt says  the high school will be in good hands with interim principal Stephan Bild, who was approved by the Board of Education at their December 5 meeting and whom Gallt said at the meeting comes to District 95 with "glowing references." Bild served as principal at Downers Grove South High School for six years prior to his retirement. Bild will serve as temporary principal until the end of the school year.
Since Bild is a retired school administrator, he can only serve for 120 days, Gallt said, so the search continues for a permanent principal for the 2019-2020 school year and beyond.
"I'd like to see someone that is a good building leader works well with others, has a vision for our future as a high school, that can come in and build trust within the community and with the students and staff," Ryan Rubenstein, assistant principal for student activities and facilities, said. "And, you know, build on a lot of the great things that were that we're already doing here as a school. Dr. Vossel's a really nice person and that's something I've enjoyed over the course of his three years here is just his ability to work with me, figure things out as a team, and help move the school forward."
Although the arrival of a new principal will be a major change for the district, Rubenstein says that "that's the thing about change, that even though there is change, teachers will continue to teach and students will continue to learn. That's the faith I have in our staff and in our school: they're going to continue to do great things with kids, and that kids are going to continue to do great things, for each other and for the school."
Ultimately, Gallt says that no matter who becomes the high school's next principal, her hopes for LZHS remain the same.
"My greatest hope is that the high school's going to continue to perform at a really high level. We are a high-performing high school in the state of Illinois, and we definitely take the lead and many, many areas," Gallt said. "And I just feel like the next principal is going to have a pretty fantastic opportunity to be in a great place with great kids, great parents, great staff, and they're going to be able to do some pretty awesome things."
About the Contributors
Caroline Sun, Digital Editor-in-Chief
As a senior, Caroline's back for her third year as Digital EIC. If you ever catch her outside of school, she'll probably be running with the cross country...
Hannah Etienne, Staff Writer
As a junior, this is Hannah's second year on Bear Fact's staff. Hannah spends more time talking to her cats than practicing her flute as a member of the...