SNAP not to attend annual Special Olympics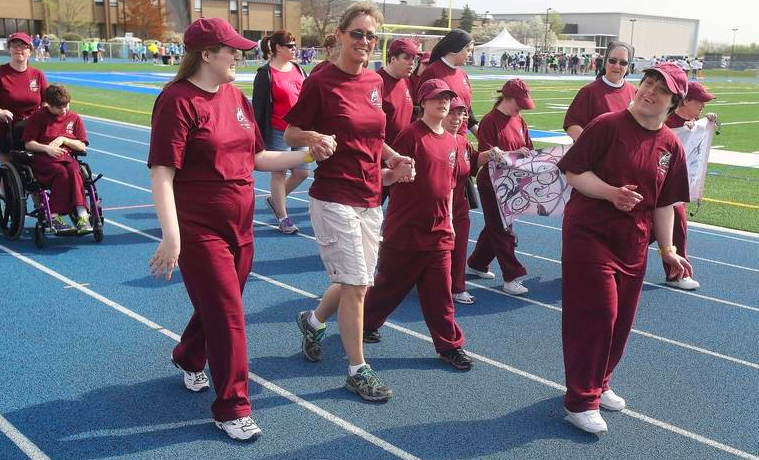 The Special Needs Athletic Program (SNAP) is beginning their annual track and field practices. But this year, they're doing things a little differently. SNAP has decided not to attend the annual Special Olympics.
LZHS has hosted the Special Olympics for several years, but this year, the location was changed so SNAP won't be going. However, SNAP will still do all of their practices, and they are considering doing their own Special Olympics competition, possibly towards the end of the school year.
SNAP is doing five track and field practices, starting April 4. SNAP volunteers are paired with a special needs buddy who they can get to know better as they help them train in the various events.
"Once you get paired with your buddy, you just take them around, and we time events, so our running events we time, and then our softball throw we measure the distance," Isabella Ostrowski, senior SNAP volunteer and integrated PE leader, said.
At the practices, the students focus on making sure the special needs students are having fun, according to Ostrowski. The most enjoyable part about SNAP is being able to make the kid's day, she said, and see the smile on their faces.
However, the kids do have to stay on task, and most of the practice time is spent teaching the kids what to do, and why they should be doing it, as a lot of them want explanations, says Griffin Lilly, junior, an integrated PE leader who is training to be co-president of SNAP next year.
"I enjoy it because I genuinely have fun with it. I enjoy spending time with the kids," Lilly said. "I feel like I'm helping. My aunt has special needs, so that's kind of also what got me into it, too."
Lilly is usually partnered with a student named Vince, who has Down syndrome. He says the Special Olympics is "the happiest I think I've seen most of the kids."
SNAP also has a transition program, so a lot of the kids that are older than seniors still go to school here, but they also have jobs so they go to work during the day, according to Cassidy Paradise, senior SNAP volunteer and integrated PE leader.
SNAP is also adding a new allied soccer program for the special needs students to get involved in. They will be playing other schools, and the games are going to be on Thursdays as well after SNAP, so after the volunteers are with their buddies doing track and field events, they can go over and cheer them on at their soccer afterwards, according to Paradise.
Follow SNAP's Twitter @lzsnap_ to learn more about what they do, and when their meetings are.
"If they want to get involved, don't hesitate to reach out to [Paradise or me], because we're always willing to tell them what it's about and why we joined SNAP and everything like that," Ostrowski said.
About the Contributor
Hannah Etienne, Staff Writer
As a sophomore, this is Hannah's first year on Bear Fact's staff. Hannah spends more time talking to her cats than practicing her flute as a member of...