Night of a Thousand Lights: juniors and seniors get ready for prom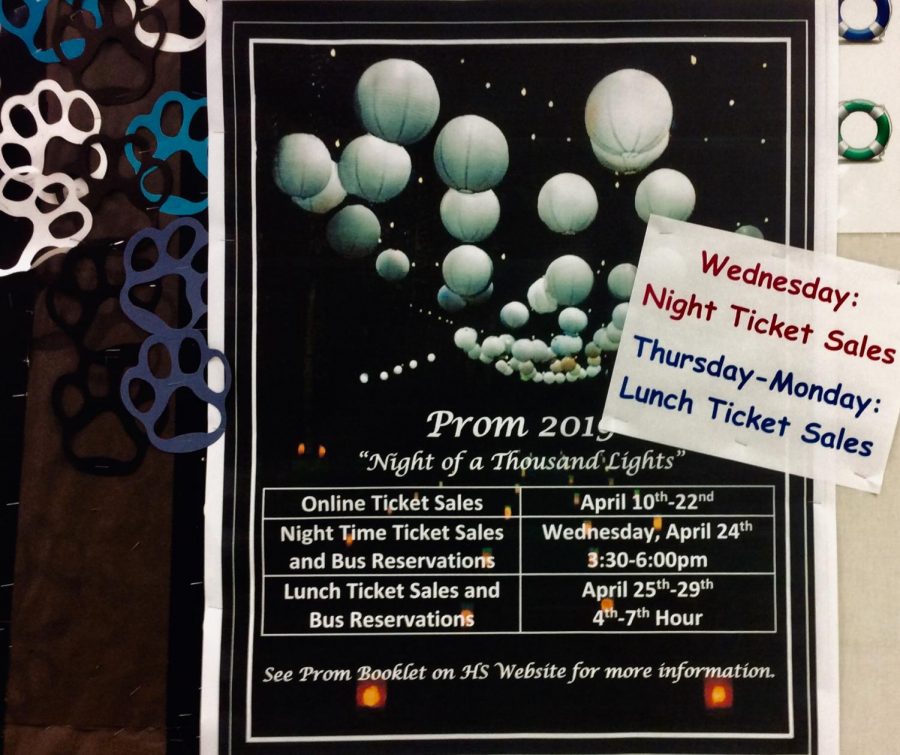 Prom is a special dance dedicated to junior and senior students to dance a night away, and first-timers may have a mixture of thoughts or worries about the upcoming event.
With prom right around the corner on May 18, both juniors and seniors are preparing for the dance by forming friend groups, finding dates, and are "looking forward to dressing up and looking nice," Adrianna Franzen Moreno, junior, says.
As a junior, this will be Franzen Moreno's first time attending Prom. She says she may "wipe out, or fall, or just look dumb while dancing," but has been told by upperclassmen that prom is not as stressful as it may seem.
"I am definitely looking forward to [prom]," Franzen Moreno said. "I [am] super excited to dress up for an occasion like prom and get ready with my friends. I [have] gotten ready with my friends for every dance and I [am] excited to keep the tradition."
Although this is the first Prom for juniors, it may be the first for some seniors as well, such as Taylor Schwab, senior.
Schwab says as it gets closer to Prom, she is "getting a little more stressed about finalizing appointments for the pre-Prom prep, as well as getting the dress alterations needed" for the dance, but has no worries about the big day.
"I [am] excited for Prom, mainly because I [am] in a really good group this year and I have a lot of my close friends in it," Schwab said. "I [am] also going to Prom with a good friend as my date, which I am excited about because him and I will be comfortable around each other. Because it [is] my senior year and it is my senior prom, I might as well go and make the best of it."
Prom is a special day for juniors and seniors. In order to attend, students need to purchase tickets that are being sold during all lunch periods in the cafeteria until April 29 for $80 per person. Online purchase is also available on the school website.
About the Contributors
Sasha Kek, Staff Writer
Being a sophomore, this will be Sasha's first year working with the Bear Facts staff as a staff writer. Besides writing articles, she can be seen stressing...
Alexandra Rauchfuss, Staff Writer





As a sophomore, this is Alexandra's second year in the journalism program and her first on staff. In addition to journalism, Alexandra is a...