Stand up for Stand Down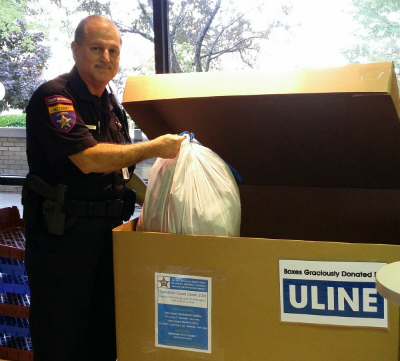 Cold, hungry, and tired. Though they went overseas and risked their lives for their country, they came back and ended up homeless or unemployed.
Schools around lake county are choosing one football game this season as their main collection date for Operation Stand Down, where people in the community will donate clothes for unemployed and homeless veterans.
"Last year we collected about 10-12 bags of clothes," Mark Frey, school resource officer, said. "Every little bit helps; we're not looking for brand new stuff, even little things like hats and gloves can go a long way for someone who has almost nothing."
There are more than 4,000 unemployed veterans in Lake County, some of which have a family to support, according to Mike Peck of the Lake County Veterans Assistance Commission in an interview with the Chicago Tribune.
"Once a month the veterans can go to an outing," Frey said. "There they can get their hair cut, receive clothes, eat food."
The Commission does many things to help veterans, including working with the school and police departments to organize Operation Stand Down every year, according to Frey.
"The deputy who runs the program was very excited to see Lake Zurich join last year," Frey said. "We have a reputation for being a generous community."
LZHS will be collecting during the Homecoming game on October 16. Currently there are collection boxes in the Dean's office, the Police Department, and the Ela Township Building for anyone who wishes to donate before then.
"Personally, I like doing these kind of charity things," Frey said. "It feels good to be doing something for somebody else, and in my position, it makes me appreciate all the things I have."