Holiday recipes to bring joy to the season
As the end of the year comes around, many begin the hunt for the perfect treats to share with their friends and family at winter gatherings. To help with this, here are 7 recipes that are sure to impress guests at any holiday party.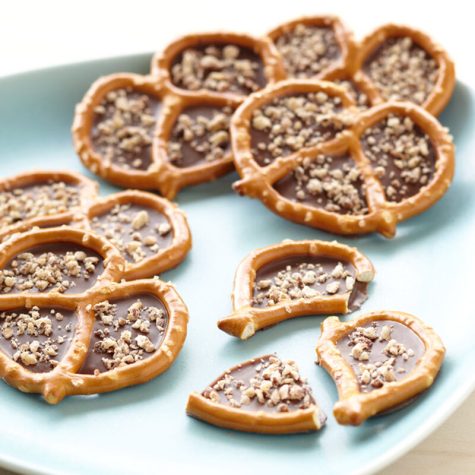 Chocolate-filled Pretzels
These treats are an upgrade from the classic pretzel and barely take any work to make! Chocolate filled pretzels require a steady hand, some chocolate wafers, and your choice of mix-ins, such as nuts and crushed coconut flakes. While I personally am not a fan of pretzels, I was still able to enjoy this holiday delicacy. 
Here is the recipe: https://www.wilton.com/nutty-candy-filled-pretzels/WLPROJ-7862.html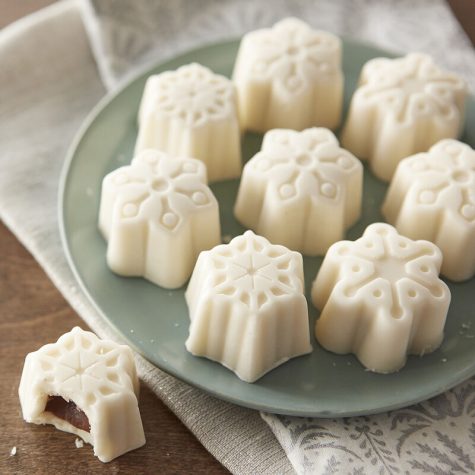 Chocolate Snowflake Truffles
For bakers looking for a more advanced treat this holiday season, Chocolate Snowflake Truffles are a delicious option. These chocolates take some time and effort, but when they're ready they will wow anybody who tries them! The recipe calls for snowflake molds, but they're not necessary, and the white chocolate can be substituted for any chocolate you prefer.
Here is the recipe: https://www.wilton.com/christmas-chocolate-snowflake-truffles/WLRECIP-8679.html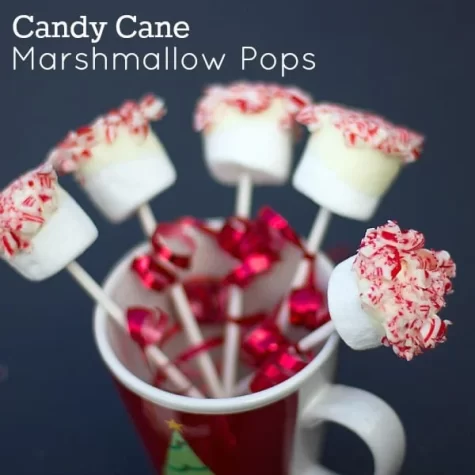 Candy Cane Marshmallow Dips
If you're looking for a holiday twist on chocolate dipped strawberries, you can try Candy Cane Marshmallow Dips! The recipe is quick, easy, and makes a great do-it-yourself treat for a holiday party. Much like  the previous snacks, this recipe  can be modified by replacing the chocolate dip or the candy canes with your preferred substitutes, and whichever way you choose to go with these sweets, you won't regret it! 
Here is the recipe: https://www.theblackpeppercorn.com/candy-cane-marshmallow-pops-day-18/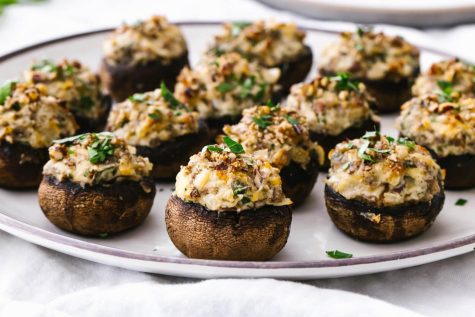 Stuffed Mushrooms
Not all holiday snacks have to appeal to a sweet tooth. For a more savory dish, you can try Stuffed Mushrooms! These caps are usually filled with breadcrumbs, parmesan, and garlic. However, the ingredients can easily be swapped out for other cheeses or spices. They are time intensive but delicious, so if you're putting on a smaller holiday gathering your guests will love these mushrooms. Here is the recipe: https://www.delish.com/cooking/recipe-ideas/a20089643/easy-stuffed-mushroom-recipe/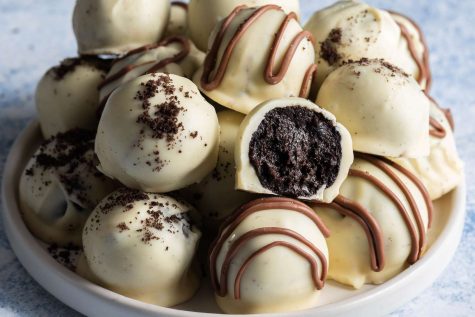 Oreo Balls
In direct contrast to the Stuffed Mushrooms, Oreo Balls are the perfect treat for a busy holiday party. They have to be made at least 2 hours in advance but they don't take too much skill and can easily be made en masse. 
Here is the recipe: https://www.allrecipes.com/recipe/229415/oreo-cookie-balls/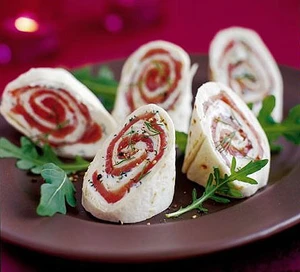 Smoked Salmon Rotollos 
These rotollos are both delicious and only take about 10 minutes to prepare, making them excellent for a last minute party appetizer. They also serve quite a few people with not that many ingredients, making them easy to replicate later. 
Here is the recipe: https://www.bbcgoodfood.com/recipes/smoked-salmon-rotollos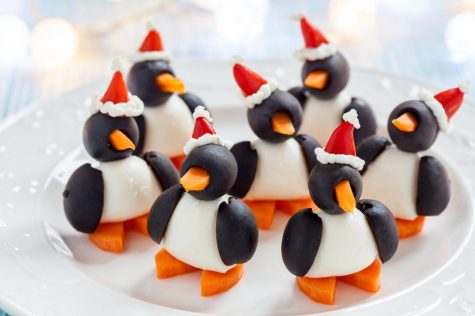 Olive Penguins
Arguably the most creative of the snacks on this list, Olive Penguins are a charming addition to any holiday party. Relatively simple to make, these little birds can be prepared beforehand, or serve as a fun activity for your guests at the party. Whichever way you choose, these fellows will be a delightfully delicious dish to remember. 
Here is the recipe: https://www.food.com/recipe/perky-olive-penguins-40463