Investing for the future
How one student's cryptocurrency investing opened more doors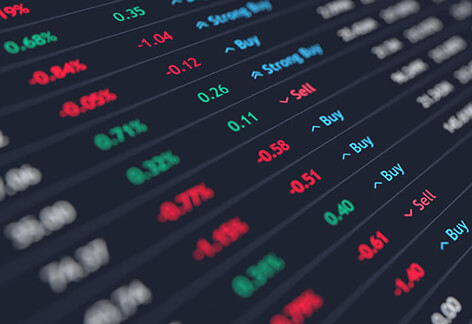 The art of investing in cryptocurrencies is complicated, but for senior Nicky Trufanov, it quickly became "addicting" and a real money-maker. 
 "The whole idea of independence. You're in charge of making all the decisions and kind of all the consequences. Like you are making money or losing money either way, it's all kind of your responsibility, and just that idea of 'you're in control' was really appealing to me," Trufanov said. 
Trufanov's curious and inquiring personality prompted him to start learning about cryptocurrencies which are "not the general securities or stock market, per se" online in 2017. Trufanov explained that with cryptocurrencies, "it's almost like the foreign exchange [where] you're treating the dollar or Bitcoin against these other alternative currencies as they're called alt coins. They're just much more volatile, but all the fundamental trading concepts are the same."
Due to its nature, Trufanov became interested in cryptocurrencies because the [cryptocurrency] market is much more fluctuating "so you can lose or gain much more in a shorter period of time" and started investing in cryptocurrencies rather than in the regular stock market. 
He started investing more frequently when the pandemic started last spring, leaving him with more free time to invest and concentrate on the ongoing fluctuations of the cryptocurrency values. 
"That kind of time of fear is generally the best time to buy, and I started buying in around May, and I've made a decent amount of money since then," Trufanov said. 
Although Trufanov cannot trade as much as he used to, after the new school year has started, he says he's learned many valuable lessons throughout his experience. Trufanov says "it's not for everyone" and he also had "a few days of losing trades at the very start" but was able to make a turnaround and have successful trades after learning from his mistakes. Moreover, he learned an important lesson along the way that came with the major risks he took to trade. 
"The main lesson was that peoples' psyches are very affected by the circumstances of the world situation[…]. If you're able to transcend above the general mindset of the world's going to end, you realize a year from now, it's going to be fine[…]," Trufanov said. "You just can't let the general mindset govern your entire personal mindset."
With the knowledge he acquired through trading, making risks, digging through the internet and "getting my dad hooked onto it" along the way, Trufanov plans on pursuing a career path in the future that leads into entrepreneurship. 
"I really want to become an entrepreneur and start my own company, but for that I need to build up some funds and capital. My current plan is to get a double major in entrepreneurship and finance, from there I could go into business consulting and that's more of a general salary job. From there, after a couple of years, I hope I can save up enough that I'll be able to start my own company," Trufanov said. 
For other students who want to invest like he does, Trufanov recommends that you take the information "with a grain of salt but combine it to work for you. Let your emotions stay away. I know it's hard, but you have to make decisions based entirely on fact." 
"I think the most valuable lesson that this has had for me was not even just the money gains but building up that mindset of every decision I make can have consequences whether or not they're positive or negative," Trufanov said. "And it's important to see the bigger picture in business that translates to. If you're a big company and you're looking to acquire another company, or you're trying to expand, even if you're a startup, it's all about taking risks in the same way. It is [the] investing and managing [of] those risks in a way that pays off in the end."
Leave a Comment
About the Contributor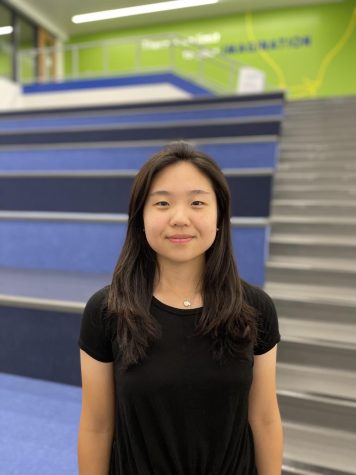 Jane Yu, Digital Editor-in-Chief
This is Jane's third year on staff and second year as Digital Editor-in-Chief of Bear Facts. Jane is involved in orchestra, Tri-M, NHS, Sinfonietta,...