Students optimistic, but react with concerns to new COVID-19 vaccine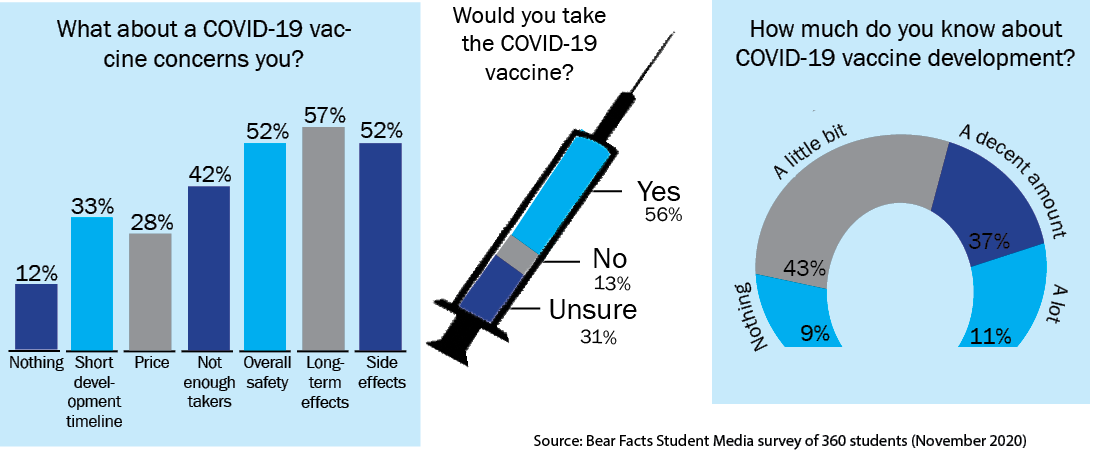 Over eight months have come and gone since COVID-19 took the US by storm, closing restaurant doors, restricting gatherings, and changing lifestyles for millions. As cases continue to climb, far surpassing numbers during the spring and summer, there is hope on the horizon: early vaccine trials by AstraZeneca, Moderna, Pfizer, and BioNTech have proven successful, leading students to consider their own opinions on a possible COVID-19 vaccine.
"At this point, I think that it's super important for us to get a vaccine," Vaughn Chung-Mehdi, junior, said. "There's just too many people out there that just don't care about the virus who don't social distance and don't stay inside, who just keep spreading it, so there's no way for this to go away unless we get a vaccine. It's the only way to get rid of the virus, or at least calm it down."
Although Chung-Mehdi, like 56% of surveyed LZ students, says that he would take the COVID-19 vaccine if the option were presented, he still holds some reservations about its safety.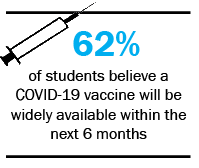 "[With such a short development timeline], I am concerned that something could go wrong with the vaccine, and because [the vaccine] hasn't been tested much, you might not even know it right away," Chung-Mehdi said.
Natalie Quiroz, senior, has many of the same fears. Although she says she would take a vaccine if it was proven to be effective, she worries about the health of those with underlying conditions, like her loved ones.
"My grandparents are older and more at risk and I'm worried about how the vaccine might affect them," Quiroz said. "Everyone responds to stuff like this differently, and it just worries me that with how fast they made this vaccine, they won't be able to account for everything and make it work with all the underlying health issues that some people have."
While many concerns deal with possible side-effects and long-term effects of the vaccine, another worry shared by 42% of LZ students is that many people will not even opt to take the vaccine in the first place.
"[The problem with vaccines] is that they don't work as well if you have too many people who don't take them," Quiroz said. "And there's definitely going to be a few people who are just not going to want to get it, [which would make] the vaccine less effective."
Despite these concerns, Chung-Mehdi says he is staying optimistic for the near future. While he acknowledges that "social distancing and masks are going to stay around for a bit", he's also excited for the possibility that "everything could be more normal soon and that'll be nice."
About the Writer
Caroline Sun, Digital Editor-in-Chief
As a senior, Caroline's back for her third year as Digital EIC. If you ever catch her outside of school, she'll probably be running with the cross country...