A new fashion (mask) trend
Student express their style through masks while staying safe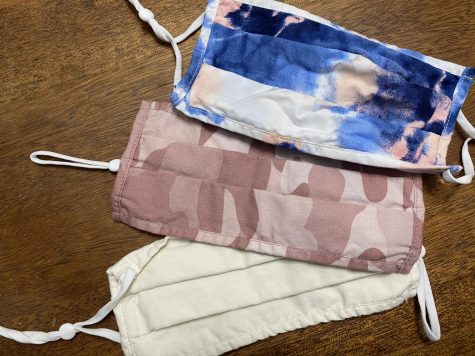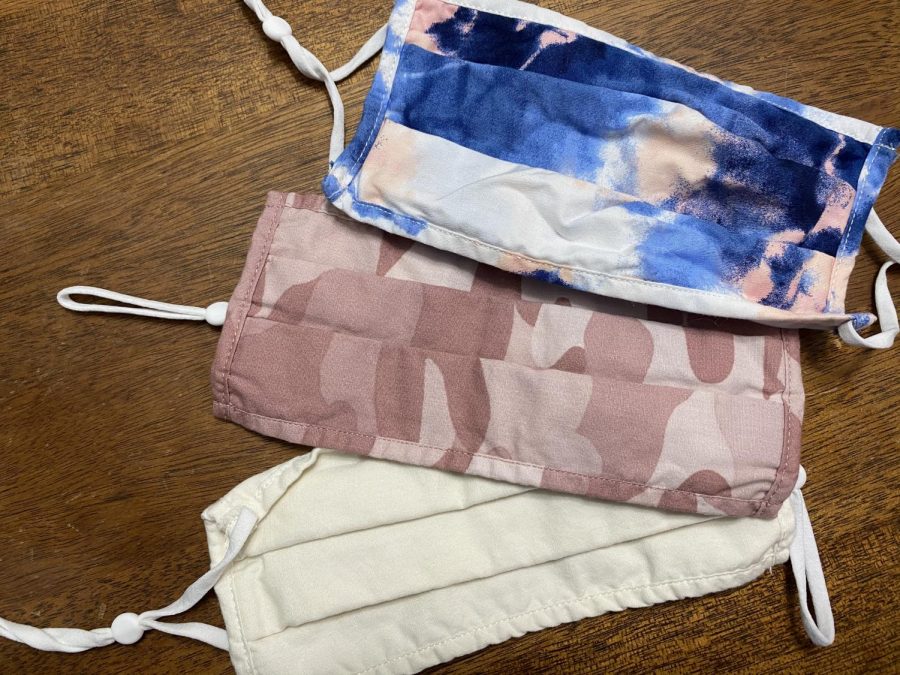 While people may not be the most excited to wear masks, these accessories are the new normal. In addition to keeping each other safe, masks can be a way to express style and have fun.
Julia Braasch, senior, has been required to wear a mask to work as an employee at Culver's. Although she would "prefer not to wear a mask […], I've grown to not mind them so much," Braasch said.
"One of my favorite things has become matching my mask to my outfit! I also love wearing neutral colors and then wearing a bright mask as a pop of color," Braasch said. "I never thought I'd be incorporating masks into my outfits!"
Braasch tends to wear both patterned and solid colored masks; it just depends on her mood and what she is wearing that day, she said. McKenna Kalesz, senior, prefers to wear plain colored masks because, she says, "I love to wear loud clothes. So I like the contrast with that," Kalesz said.
Masks have the ability to work well as a fun accessory, according to Kalesz. Since "it's something that we have to wear you, might as well make it look good," she said.
"My mom [and] a ton of other moms in the community, made a ton of masks, when [the medical field was running short]," Kalesz said.
Kalesz's Mom made around 500 masks, according to Kalesz. They would bring the masks to local hospitals and other places around the community. Not only are people making masks, but certain clubs at school are handing them out to students.
"I have made my own masks and my grandmother makes [them] as well," Hannah Pratt, junior, said.
Certain clubs or classes, such as the music department have given students masks designed to represent the class/club. The masks are a fun way to show spirit, according to Pratt.
"I've seen lots of people wear masks with different logos or references to movies/music/etc.," Braasch said. "I think it's really interesting to see what people are interested in through their masks. It's always so cool!"
About the Contributor
Sophia Babcock, Staff Writer
As a junior, this is Sophia Babcock's second year on staff. Sophia plays club and high school soccer. In addition to soccer, Sophia enjoys singing and...