Musicians submit ILMEA auditions online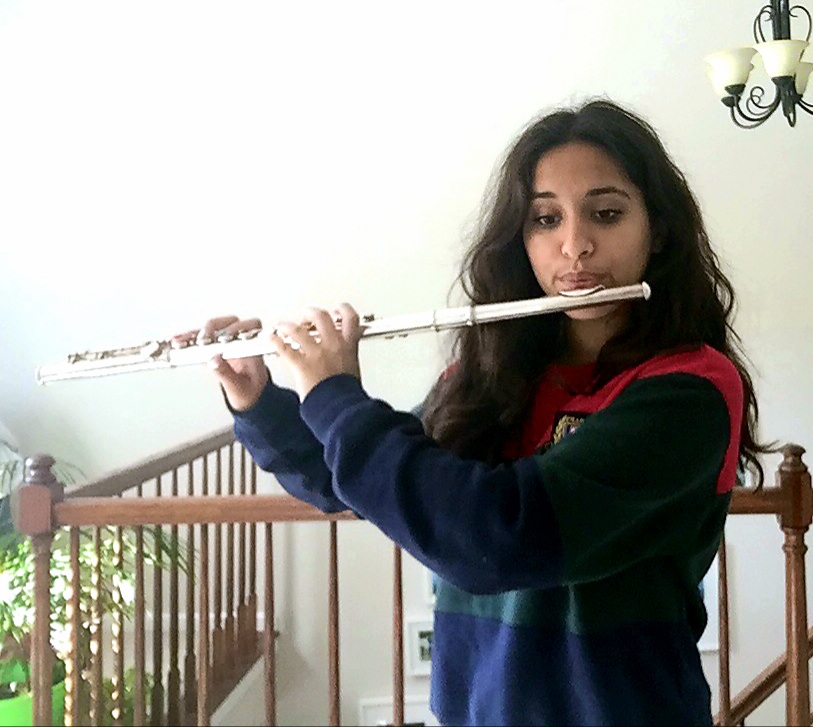 Everything is moving online under the current circumstances, which leaves no exception for the Illinois Music Education Association (ILMEA) auditions some music students choose to participate in that will be submitted online.
"I think everyone is kind of happy about actually doing the video recording instead of a live performance because you have multiple retakes to redo it, so you can do separate takes for each part of the audition," Natalie Cupples, junior Bear Voices and Concert Choir singer, said. "You don't have to get it perfect on this one time, which is usually a lot of pressure. You can redo it if you need to and that's a big part of it."
For choir, sight reading will be removed, according to Cupples, which she says she is "personally kind of happy because I'm not the best at [sight reading], but I know a lot of people who rely on those points to get them into District and All-State."
But while Cupples is happy for one change, Sanya Ahuja, sophomore band member, is upset with another change. This year contestants will not receive live feedback, which she says is something she looks forward to when auditioning.
"There's a lot you can learn from people, and when you have a wide repertoire of people who are helping you, then it's just a really good thing," Ahuja said. "But I've been getting enough feedback from my private teacher [about] what I need to work on, what my really big strengths are, but unfortunately I don't think I'll be getting much feedback from a real judge this time."
Despite not getting live feedback, Ahuja encourages students to participate in the audition since she says it is an opportunity for them to become better musicians.
"[The ILMEA auditions] helped me recognize what I was capable of and how much I could exceed to higher levels of music," Ahuja said. "I think it really does boost my confidence to try again and to just keep trying no matter what; even if you don't get in, you can still be proud of the fact that you've tried out for it and you've grown as a musician."
While both Cupples and Ahuja aspire to succeed in their respective sections, "I know it's not possible every single time, so I will just keep trying," Ahuja said.
"Even if you don't feel you're good enough or that you haven't practiced enough, it's definitely something you should try so that you can at least put it into your bucket list or something that you tried out for ILMEA," Ahuja said. "You have a chance to show what you are capable of and I think it really does boost your confidence."
About the Writer
Sasha Kek, Secretary
Going into her junior year, this is the second year Sasha will be working on the publication. Aside from helping Bear Facts run smoothly, you can find...