Taste of new cultures: exploring the world right in LZ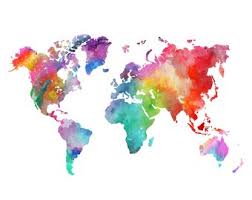 International club is a way to learn more about different cultures, and have a great time with your friends, according to Nathan Kim, co-founder of the club.
"International Club is a club that aims to teach students about the diverse cultures of different countries and give a chance for people passionate about their own ethnic backgrounds a place to share," Kim said."It's a place for anyone to come learn, discuss, and just have a good time exploring the world right here in LZ."
Learning about different cultures also creates a sense of interest and learning among the club members, according to Kim.
"I think the [friendly and welcoming] environment and the enthusiasm [which everyone brings] are what make International Club special. There are so many different kinds people from all kinds of backgrounds in the club, and everyone is excited to learn about the diverse cultures that make every country unique," Kim said. "Not to mention we have ethnic foods [from the different countries] you might not get to try anywhere else."
The club acts as a way to help members gain more insight about the different countries.
"The way the club works is every month a new country is highlighted, by a student or group of students, sharing about the culture of that country," Kim said. "There are two meetings per country; the first focusing on a presentation and bringing in food of some kind; the second involving a unique activity, like a game or a craft. Also, at the end of each year we try to do some kind of outing to a restaurant or event of some kind."
The club is a great way to interact with peers while learning about the new cultures as well, according to Kim.
"International club is super cool, and I really enjoy it," Lilliana Perez, sophomore, said. "The atmosphere is just super friendly, and I feel like I learn something new every time."
Kim says the club is also a good way to get to know people better along with adding a "fun" aspect to learning about places around the world.
"I just want everyone to get some firsthand experience with the many cultures of the world [because it really opens your eyes], not too many places can get you that,"Kim said. "It's also a fun way to meet new people from different backgrounds, or maybe learn about the backgrounds of people you already know."