Whodunnit?: A review on popular mystery novels
If you are looking for a book that hooks you from the first page, keeps you on your toes, and makes your jaw drop with every plot twist, a good mystery/thriller book might be for you. As an avid mystery/thriller reader myself, this is what I look for in every book I read. These are the reviews of three of my all time favorite young adult mysteries!
One of Us is Lying by Karen M McManus – 4/5 Stars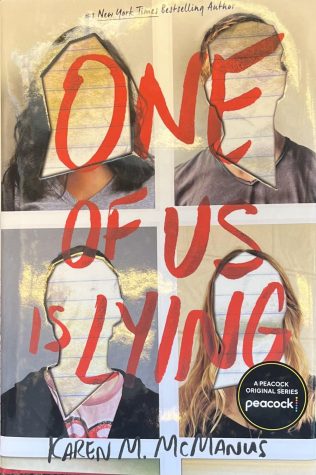 One of Us is Lying is a book about five kids walk into detention, only four walk out alive; this is the 'Murder Club' of Bayview High, an unlikely group of friends brought together by this unlucky accident resulting in the death of their classmate, Simon Keheller— or was it an accident? Did one of them have something to do with his untimely death? Do they know more than they're letting on? Which one of them is lying?
In this novel, there are trigger warnings for the following: cancer, murder, suicide, depression, abuse, underage drinking, sexual assault, homophobia, bullying, and drug use.
One of Us is Lying is a YALSA Top Ten Best Fiction Book nominee, a CBC Teen Choice Book Award nominee, and a Goodreads Best Young Adult Book of the Year nominee.
I rate this book ⅘ stars; it was one of my first murder mystery reads and was what got me into the genre in the first place. It was truly impossible to put down (I read all 368 pages in one sitting) and there were plot twists in every chapter. Much like the rest of Karen M. McManus' mystery novels (all of which I've read and highly recommend as well), each chapter switches perspectives between the main characters, making the mystery and suspense all that more riveting. 
The only reason this book is not a 5/5 stars is because of the somewhat anticlimactic ending, but overall, in my experience, the enticing plot outweighed the disappointing conclusion.
Karen M. McManus has five other books published, one of which (One of Us is Next) is a sequel to one of us is lying. Personally, I love all of her books and she is one of my all time favorite authors, especially for the murder mystery genre, and I would highly recommend any of her books.
The Inheritance Games by Jennifer Lynn Barnes – 3.5/5 Stars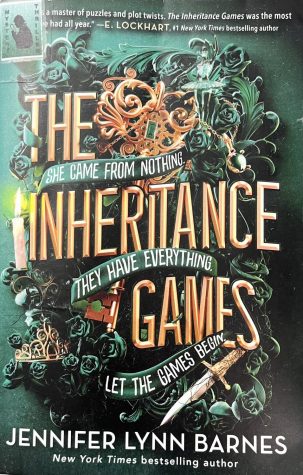 The Inheritance Games is a book about Avery Kylie Grambs, a high school senior with big plans. Avery is living out of her car when a multi-billionaire's grandson shows up on her doorstep to inform her of his grandfather's death; and her place as the sole heir in his will. After inheriting 46.2 billion dollars, she moves into the Hawthrone family mansion and her life is turned upside down as she tries to hunt for answers — and someone tries to hunt her.
In this novel, there are trigger warnings for the following: abuse, underage drinking, death, murder/attempted murder, and gun violence.
The Inheritance Games was nominated for the Edgar Award for Young Adult, the Goodreads Choice Award for Young Adult, and YALSA's Teens Top Ten.
I rate this book 3.5/5 stars. I loved the fast paced nature and there is some mystery as to why she's the sole heir to man she never met, but the main plot was primarily romance based; for a book advertised as a mystery, this was a bit disappointing.   
I believe that  the "mystery" probably could have been better developed than it was in 372 pages. However, it still managed to keep my mind racing and it was certainly a page turner. My favorite part of this book, without a doubt, was the characterization of Avery and the Hawethorne brothers. They are complex characters with complicated pasts and I was immediately invested in their individual stories and relationships.
This is the first book in a trilogy and though I highly recommend the second book (The Hawthorne Legacy) as a great follow up to the Inheritance Games, I have not finished the third book (The Final Gambit) and don't plan to; I loved the first two books, but found the third's character additions to be irritating and unentertaining. Though I'm all for villainous characters (after all, I'm a firm believer that if an author gives you any sort of emotional reaction, they're doing their job), I found these ones in particular to be shallow and have no importance to the story than to annoy the reader and it steered me away entirely.
However, I highly recommend The Inheritance Games to any mystery readers who are looking for a good, suspenseful romance for their next read.
A Good Girl's Guide to Murder by Holly Jackson – 5/5 Stars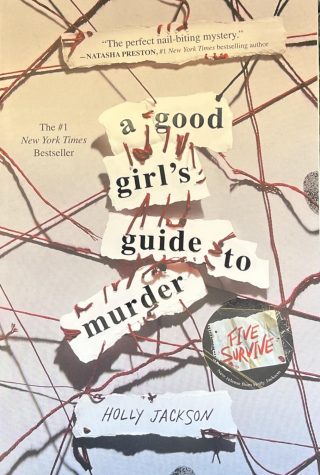 A Good Girl's Guide to Murder follows Pippa Fitz-Amboi on her journey to solve a five year old murder case in her small town of Fairview. Everyone believes Sal Singh murdered his girlfriend, Andie Bell, five years ago; except for Pip. Alongside Sal's brother, Ravi, Pip works to uncover the truth that someone else is looking to hide.
In this novel, there are trigger warnings for the following: murder (obviously), suicide, sexual assault, kidnapping, animal death, profanity, drug use, abuse, disordered eating, stalking, self-injury, and racism. 
A Good Girl's Guide to Murder is a Goodreads Choice Award Nominee for Young Adult Fiction was a the Children's Fiction Book Winner of the Year.
I rate this book 5/5 stars; it was fast paced with plot twists in every chapter, and there was a great romantic subplot that added the perfect lighthearted touch to an otherwise dark story. The author switches perspectives between Pip and her research journal/transcripts from a variety of interviews, which kept me hooked through all 400 pages. If you're interested in true crime and unsolved mysteries, Pip's investigative journalistic style could be the perfect read for you! And finally (and most importantly), I can't express my love for the characters enough; Pip and Ravi are truly some of my all time favorite characters and Holly Jackson's ability to make me both love and hate characters with my whole heart still shocks me.
And if A Good Girl's Guide to Murder sounds like your kind of book, you're in luck, as this is the first book in an amazing trilogy! I highly recommend the other two books ('Good Girl, Bad Blood' and 'As Good as Dead'), though they do come with their own set of trigger warnings, so make sure to look into those if you're interested in this amazing series!