Sorting store sanitizers
A breakdown of three hand-sanitizers you might see in stores
Things like gasoline pumps, doors to restaurants, and cash seem to be a threatening enemy in the times of COVID-19, but there is one crucial ally that helps us protect ourselves: hand sanitizer. Hand sanitizer has become a permanent fixture in our cars, house, and our lives in general as the pandemic has continued to reach record numbers. But not all sanitizers are created equal — each has its own strengths in consistency, scent, and value. As the next wave of COVID-19 begins to hit, make sure you are prepared with the best hand sanitizer you can get. Here's a break down of three different options you might see in stores: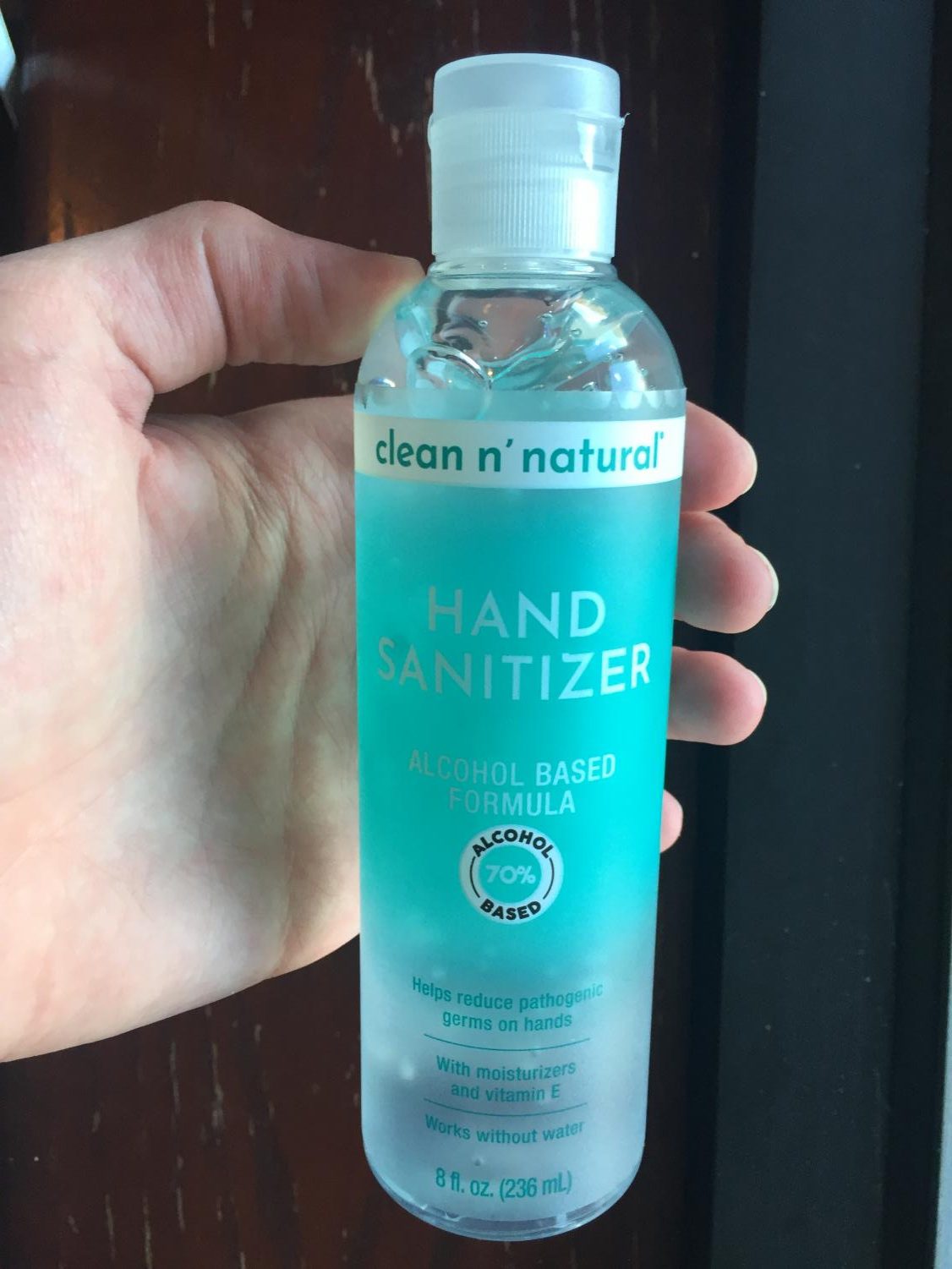 clean n' natural hand sanitizer – $3.99 (8oz)
With a smooth feel on the hands, clean n' natural is a good option for people with sensitive skin. In contrast to several other hand sanitizers, this one was more thick and soothing rather than being watery and harsh. On top of that, clean n' natural didn't leave my hands feeling sticky. I was pleasantly surprised by how soft and smooth my hands felt after using the sanitizer.
Others felt the same way, like Emilia Mangiardi, senior, who says she "likes the moisturizing too." Mangiardi says the sanitizer stood out amongst the crowd "because a lot of the time when we use hand sanitizer my hands get so dry and they crack. So it was nice to have the moisturizing effect from different ingredients [in the sanitizer] because it's healthiest and safer for your skin." Other benefits besides the moisturizing effects were a neutral scent and a fair price. For the quality of sanitizer clean n' natural provides, I believe the price is more than fair.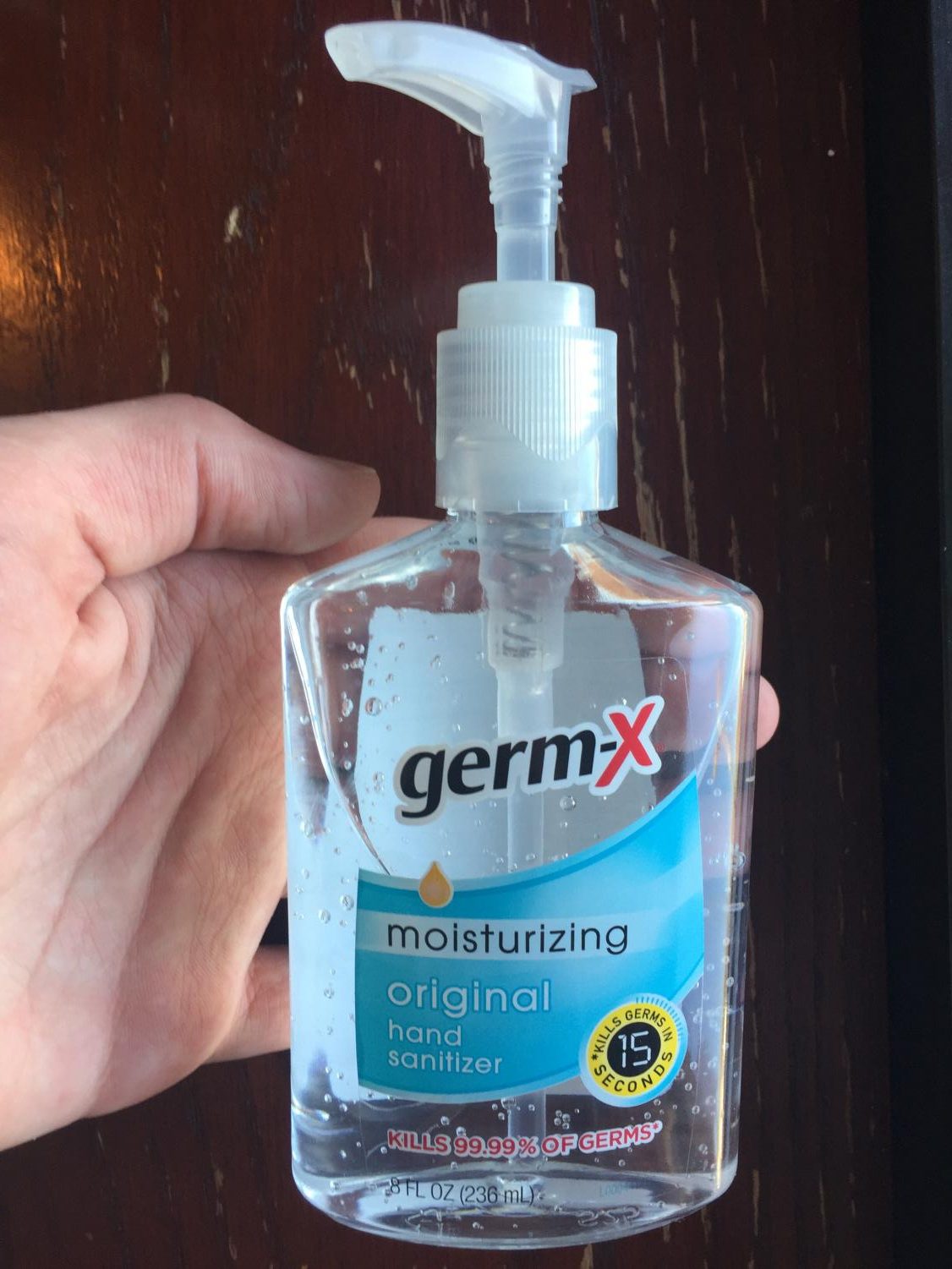 Germ-X moisturizing original hand sanitizer – $2.99 (8oz)
Germ-X has always been a gold standard for hand sanitizer. With a smooth feel and a neutral smell, this brand has always gotten the job done. The consistency was a little more watery than clean n' natural, which caused my hands to feel a little sticky after using it. Although the consistency was disappointing, the sanitizer was equipped with a convenient pump which made it easy to use. Germ-X is always a good option for more frequent use at work or larger events. The price was fair, too, as it was the cheapest option of the three.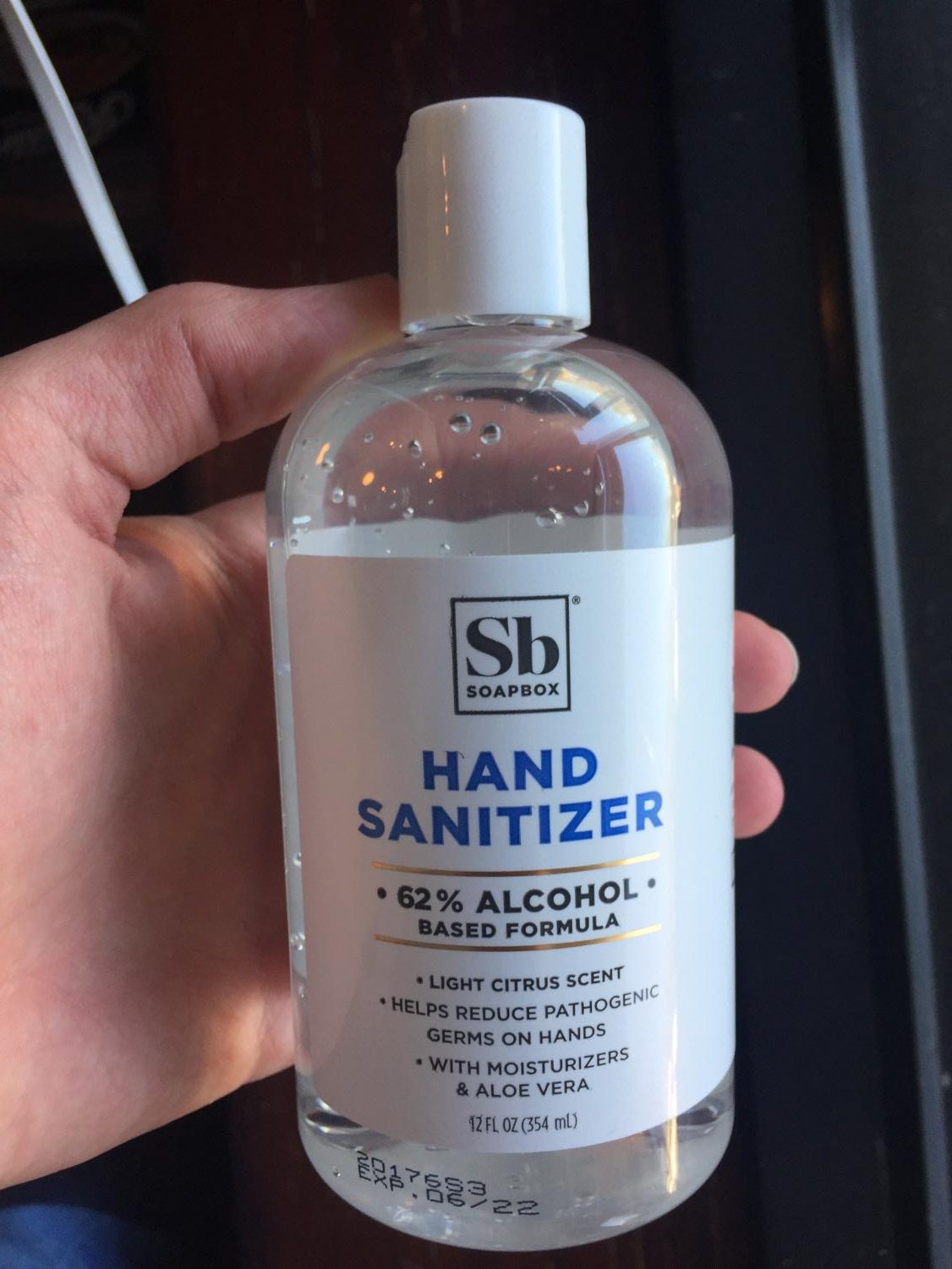 Soapbox Hand Sanitizer – $7.49 (12oz)
While this one may have smelled delightful, the consistency and feel of this sanitizer were quite poor. I enjoyed the subtle notes of citrus from the sanitizer, which was a good contrast to the more harsh smelling standard sanitizer. However, the consistency was too watery and it left my hands feeling sticky and somehow dirtier than before. There did not seem to be any added moisturizer or soothing elements, which made my sanitizing experience quite unpleasant. Additionally, Soapbox was not a good value. Even though I got four ounces more than the others, that did not justify the extreme price. I would never spend $8 on a bottle of hand sanitizer, especially this one. 
While hand sanitizers are a good way to protect yourself from germs on the go, make sure to wash your hands consistently, too. According to the Food and Drug Administration (FDA), the best way to protect against Covid-19 is by washing your hands with plain soap and water. However, if you can't wash your hands, the FDA recommends using a hand sanitizer with at least 60% alcohol. While quality is always important, remember to keep safety and effectiveness in mind, too. All of these sanitizers have an alcohol content of over 60%, so using any of these or any other sanitizer with the required alcohol content is a good option if hand-washing isn't available. 

About the Contributor
Max Feldman, Magazine Editor-in-Chief
As a senior, this is Max's third year on staff and first year as magazine editor in chief for the Bear Facts program. He aspires to study environmental...