A flavorful addition to LZ: Shree Sai Grocery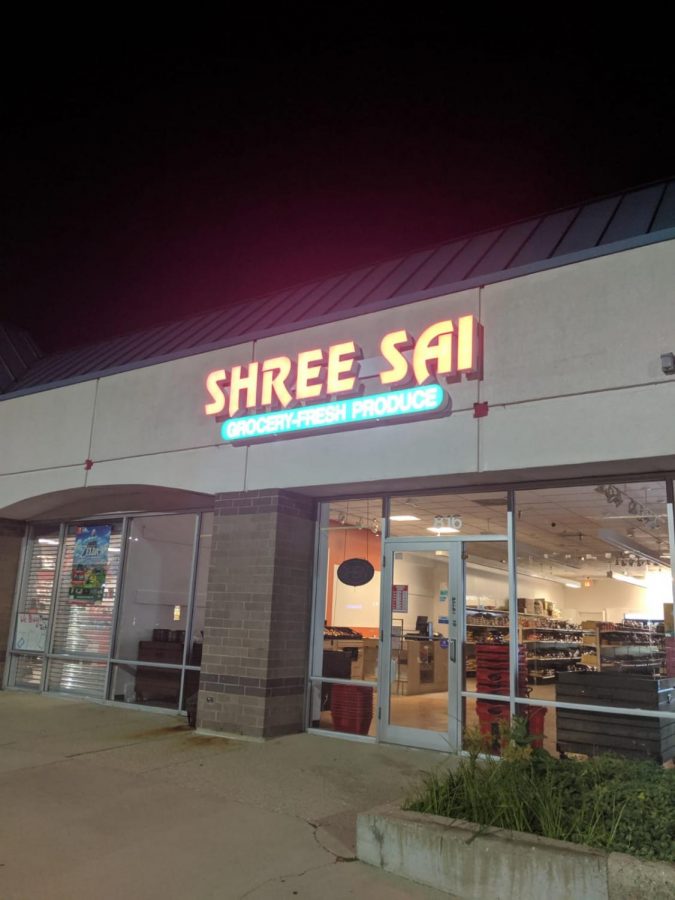 Parul Pari, Magazine Editor-in-Chief
October 14, 2019
Growing up, every Sunday used to be grocery day. My family would get in the car and drive to a store like Garden Fresh for all our main vegetable necessities, followed by an additional 20 minute trip to the nearest Indian grocery store for our spice and lentil needs. Over the years, I have developed the ability to identify the best spots to find all the ingredients for my favorite cuisine: Indian food.
A new Indian store has opened up in the Lake Zurich area, located on 816 S Rand Rd, next to Walmart. Customers that desire authentic Indian groceries would previously have to travel to Schaumburg or Palatine for stores like Patel Brothers or Singh Grocers. 
I think the opening of the grocery store is indicative of the growing cultural diversity in Lake Zurich. There is enough of a population of Indians that there is a demand for Indian groceries. The store is also an opportunity for people who are not Indian to experience the eccentricities of an Indians grocery store and experiment with more Indian cuisine.
As for my personal experience in Shree Sai, I was very impressed by their assortment of goods and I found the service impressive. The owners and workers are very willing to help if there was any confusion as to the location of a good, making the shopping experience quite pleasurable. Shree Sai has a very family-like feel when you walk in and I found the store a lot cleaner than other Indian stores I have been to before. The qualities of an ideal Indian store are the following: a good assortment of Indian vegetables lauki or kerela, an abundance of lentils and spices like MTR spice mixes, and classic Indian snacks like kurkure or murukku. Shree Sai offered all of these groceries, however in limited varieties. There were not many variations in brands of spices and I found the amount of fresh Indian snacks lacking.  The essentials like rice, lentils, Maggi, and Chai biscuits were all available. 
Shree Sai, in my mind is the perfect store to pick up an item that is needed immediately, and due to its proximity to a large Indian population in the Lake Zurich community, I expect business to stay consistent. However, I would still opt for a larger store for loading up on a week's worth of groceries. I am looking forward to seeing how this business grows!
About the Contributor
Parul Pari, Magazine Editor-in-Chief
After being in the journalism program for three years, Parul will be starting this year as a senior! Outside of the journalism lab, you can find her playing...