BOC holds annual honors recital; showcases elite talent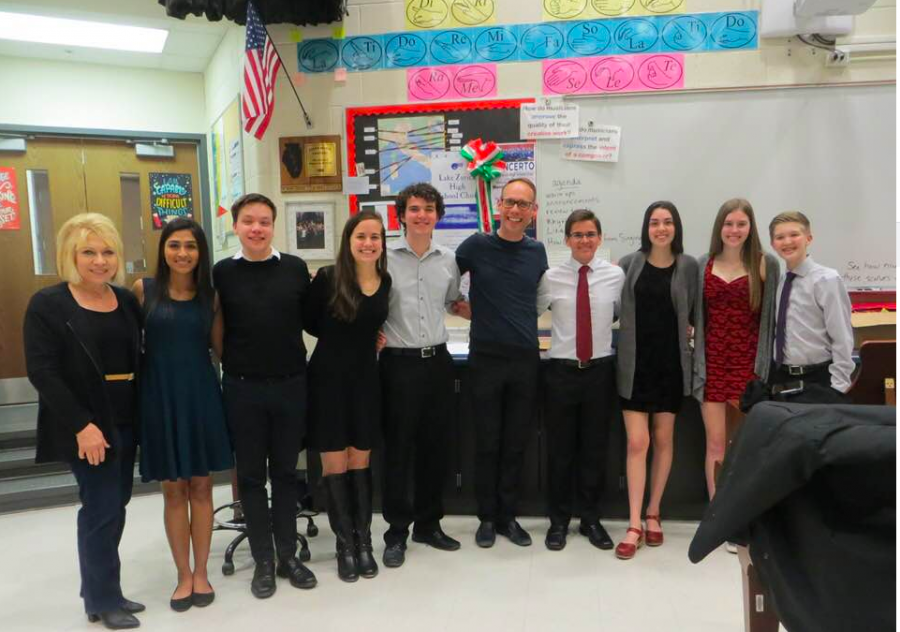 Niya Katsarska, Bear Facts Contributor
April 4, 2019
Band, Orchestra, and Choir held their annual honors recital on the second of April, where students who passed requirements were able to perform.
The honors recital took place in the the choir room on April second, from 7:00 pm to 8:30 pm. During that time students performed their distinguished solo or ensemble pieces, showcasing BOC's top talent.
Not everyone can be apart of this event, resulting in the BOC students working extra hard to perform their best in Solo and Ensemble. The clinicians and judges from either choir, orchestra, or band, judged each individual performance and chose the top ones to be featured in the elite recital.
Julia Braasch, sophomore, was one of the ushers this year for honors recital, and agrees that the recital was a special event that brought all of the music program together.
"I've ushered for the orchestra concert before so this is my second time, but it's a very different experience because the honors recital is a lot smaller." said Braasch. "There were some really unique pieces in there that were really out of the ordinary."