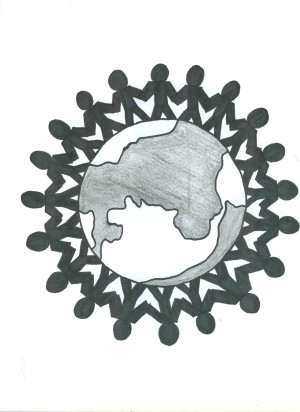 What is wrong with the world and what can we do about it?
That is the essential question successful comedy director Tom Shadyac asks in his 2010 documentary I Am. Shadyac appears onscreen as a commentator, character, and at times, guinea pig, along with a variety of philosophers, scientists, and authors. In the film, Shadyac argues that community values like sharing, love, and compassion are natural instincts and help the human race live in balance with the natural world.
Before making this documentary, Shadyac directed comedy films, such as Ace Ventura and Bruce Almighty. A bike accident left him with a possibly permanent concussion syndrome, but he ultimately recovered, emerging a changed person. He sold his estate and most of his possessions, and moved into a mobile home community.
The progression through Shadyac's story is the best part of the documentary, since it had a plot and purpose. Also, the producer cut to images of Shadyac's life before his accident while he was talking, which showed the contrast between his previous materialistic nature and his more compassionate nature now. In addition to appearing as a character in the film, Shadyac narrates and participates in a science experiment to prove the power of human emotions.
Besides Shadyac's personal story, there are interviews with renowned authors and philosophers. The interviews were oddly spliced with images of war, poverty, and protests. Often while the people were speaking, there was an emotional soundtrack playing in the background, which was distracting. The interviews are more like a collection of sound bites, and Shadyac only included opinions that supported his view.
The view that Shadyac argues in the documentary is that the individual, greedy mindset of American culture only leads to poverty, destruction, and unhappiness. He claims to be happier without his extravagant possessions and said he is thankful for the things he needs.
After his accident, Shadyac "emerged with a new sense of purpose, determined to share his own awakening to his prior life of excess and greed, and to investigate how he as an individual, and we as a race, could improve the way we live and walk in the world," according to the film's official website.
To appeal to scientific-minded people, the film attempts to use scientific support, such as Charles Darwin's theories, the behavior of animal groups, and discoveries on the human heart. The documentary loses its scientific credibility when it showed a test with yogurt and electricity that was supposed to prove how emotions have an electric field.
The historical examples in the film, like the nonviolence of Martin Luther King Jr. and Mahatma Gandhi and the protests of South Africa, works well to show the importance of community and unity.
Although the documentary is very convincing, at a closer look, the documentary was not always logical and manipulated the viewer's emotions to support the film's theories. Often Shadyac narrated montages of images of war or images of poverty with an accompanying gloomy score to create sympathy in the viewer.
One critic, Ronnie Scheib, wrote for a review on Variety's website, that "whatever leaps of logic yawn in the film's poorly cobbled-together arguments are papered over by its wash of button-pushing images, from regimented soldiers and deadly explosions to flocks of wild geese and sunbeams breaking through the clouds."
Although the argument is not always sound, overall the film is a though-provoking documentary about the importance of community, love, and thankfulness and how we, as a human race, can make the world a better place.