The cost of success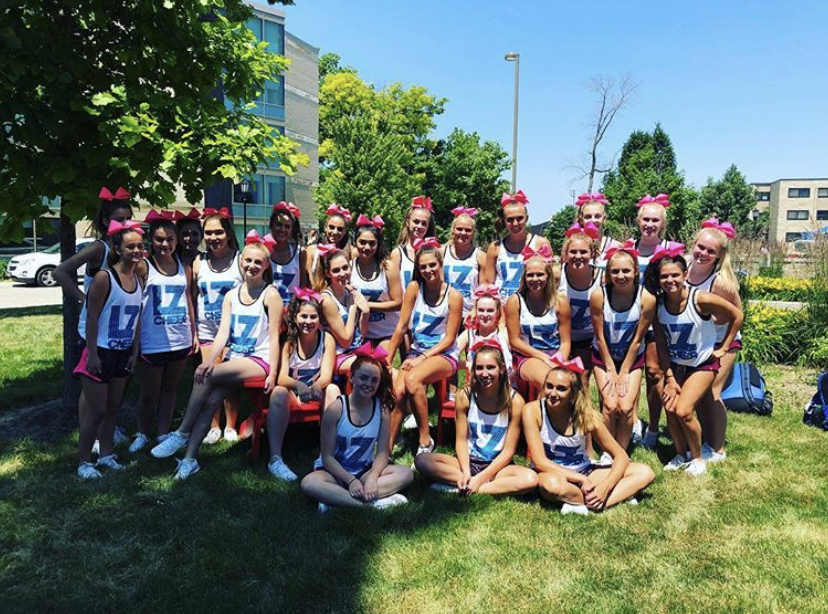 For many winter or spring sport athletes, the summer is a time to strive for greatness. However, sometimes the cost can get pretty taxing.
Clothes, Instructors, Open gyms, Practice. These are just some of the many things that winter or spring sport athletes have to invest money or time into just to be able to become successful, Ashley Davison, junior Varsity cheerleader, works a job which allows her to assist her parents in paying for these supplies.
"While I don't put [the money I earn at my job] towards the summer camps, but I put my own money towards the shirts and the cute clothes that we get because that stuff can get surprisingly really expensive," Davison said. "It was around $250 I think, especially with the new backpacks this year. It's super expensive."
While clothes might not seem like the most important on the list, even the small amount of assistance can help in the long run with the cost for summer camps, Davison said. Especially for camps such as the National Cheerleaders Association (NCA) Speed Camp, a 3 day sleep away camp where the cheerleaders spend around 10-12 hours a day on building up new skills, and while this is key for the success of their team, the price can seem intimidating.
"I know for the summer camps, specifically NCA speed camp, it can get up to somewhere around $300 to $400 per person. Even [the local camps such as] the one that we did over at Buffalo Grove, it was around $15 to get in. So whenever we have the instructors, we have to pay a decent amount for them to be there," Davison said. "[However], I feel like since we have to pay so much for the good instructors, it can really get you to work your butt off. You get so much done at those camps because the instructors are trained well so they know how to keep us going and motivated. I feel like it's super beneficial."
Cheerleading and many other sports host fundraising opportunities for student athletes to help ease the cost of these camps and clinics and make it easier to afford, Rachael Fischer, varsity cheer coach said. Cheer also does team tumbling, which is a large part in the financial aspect of this sport, and due to this the athletes get a discount that they wouldn't get if it was an individual class, Fischer said.
While the cost can be a hearty cost on the athletes and their parents, student athletes like Alayna Soukup, freshman Varsity basketball player, have to also invest their time and their summer fun to their sports. While many practice times make it easy to plan around, it can make it hard for these student athletes to take vacations.
"It really does [affect my schedule] vacation wise, but most of the practice times and open gyms are early mornings so you have time to do stuff. There's definitely problems with taking vacations," Soukup said. "I do get that feeling where there's a breaking point of not having a sport, but you find times to have vacations or times to hang out with family or friends [during summer] where you get that little break."
Passion, dedication and perseverance allow these student athletes to become successful, commitment can really show during this summer season what priorities a team has, whether to work or to play.
"I mostly find motivation through my sport because that's what I want to do in college and maybe beyond, so I don't mind the extra time I have to put in, the occasions that I miss, or vacations [I can't go to]," Soukup said.
About the Writer
Marissa Drake, Staff Writer
This is Marissa's first year on staff and second year in the journalism program. As a sophomore, Marissa likes to take long walks to the fridge and spends...