Boys bowling tournament against Grant high school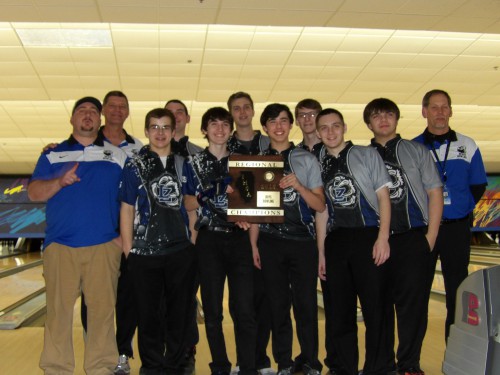 Hang on for a minute...we're trying to find some more stories you might like.
The day has finally come for the pin-splitting bowling tournament against an unplayed rival.
The boys bowling team hopes to strike success when they play against Grant tonight, a school the team has never played before. They have been preparing this season by practicing every Monday through Friday from 4-5pm.
"Coach usually gives us a pep talk beforehand, that's just what makes the team like him even more," Danny Davern, freshman, said. "The practices are often strict, but they are also fun."
The team is known for being the 'spare shooting team,' according to Davern,and the team prides themselves on being able to hit all the spares to help them win the games.
Before each practice, the team does the spare hitting exercise ten times if some bowlers do not manage to hit all of the pins down before majority of the team has finished, then the teammates will have to continue while the rest of the team is doing other practices.
"It's very competitive. We were regional champs last year, and two years ago we got fourth place in state. We have high expectations every year and we try to meet those high expectations," Mike Sutton, boy's bowling coach, said.
The match against Grant begins at 4:30 at Grant High School and both the players and the coach hope to roll toward another victory.

About the Photographer
Chloe Faris, Magazine Editor-in-Chief
Along with being Editor-in-Chief of the Bear Facts magazine, Chloe is involved with Yearbook, Student Leadership, Student Council, SNAP, and Interact....