Merry Memories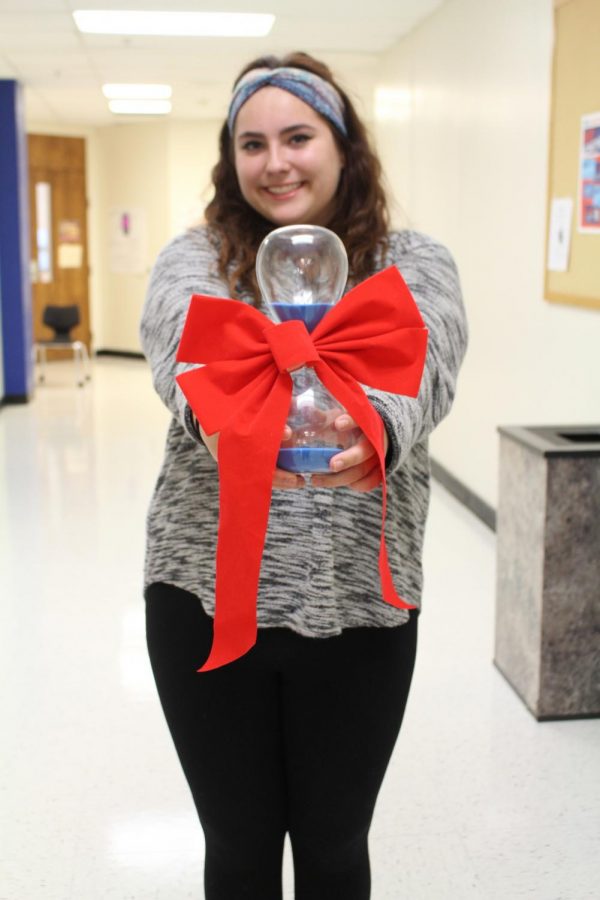 Imagine waking up on December 25 all on your own. It is the crack of dawn, and you rush down the hall to wake your parents upon this Christmas morning. They break out the old video camera and record your reactions to the entire event. According to some, these memories will most likely be the fondest memories from celebrating childhood holidays.
"The first Christmas I can remember was a great one," Tara Peterson, senior, said. "I woke up really early, ran into my parent's room,  jumped onto the bed, woke them up screaming 'Merry Christmas'! I don't remember all the presents I got that year but the one I really remember was a stuffed animal bunny: I really really loved [that bunny]."
The first Christmas Peterson remembers was when she was six years old because she received an unforgettable gift on an unforgettable snow capped day.
"The reason I remember it so well was because it had snowed the night before, and I remember going out and playing in the snow on the 24th," Peterson said. "It was the fluffy white kind of snow, the snow that is great for just enjoying the outside on a cold winter day."
After looking back on the past, Peterson thinks of the importance of snow on Christmas and of who is most around her on the holiday especially since this upcoming Christmas is the last one before she goes off to college.
"I really love my friends and family, even more so around the holidays. They are what makes these memories memorable and what really makes the holidays special," said Peterson. "The presents are great and all but the time with friends and family are most important [to me now]."
Looking onto the future Peterson thinks of  holidays as an adult, perhaps with children of her own waking her up on Christmas morning like she did to her own parents.
"When I'm older I think this holiday will be even more awesome because I will have even more people to spend time and make memories with,"  Peterson said. "And I want to make this holiday as special and magical like the one's I had when I was a kid."
Christmas is not about presents or sweets, according to Peterson,  it is about family and more importantly about the memories you make with loved ones, and as one ages the present one receives on Christmas will not be material items, it will be loving, special, and magical memories that will be there to replay over and over again forever.