Lasting love
Couple battle the element of time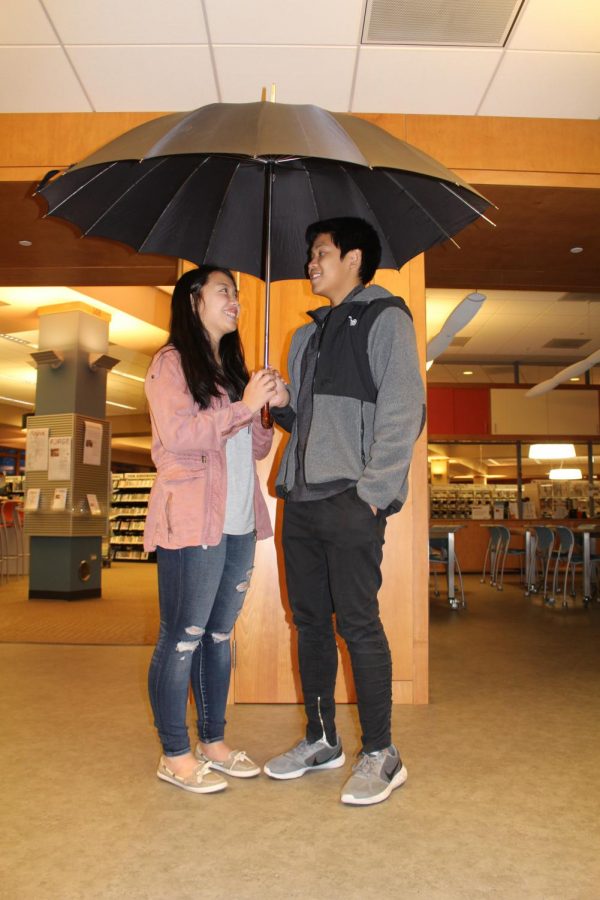 Within the second week of dating, she was ready to break up with him, but four years later the senior couple talks about the their plan to continue their relationship in college.
"[Our relationship has] lasted this long because [we know that] the point of relationships is [to make] each other the best versions of ourselves," Matt Mauleon, who has been dating Nicole Savage since eighth grade, said. "If the other person brings out the best in you, then that's how the relationship will last a while because they have a significant impact on you."
The couple brings out the best in each other by being each other's opposites, Mauleon said, which allows them to broaden their interests individually.
"We are different people, but at the same time, opposite attracts. It definitely works," Mauleon said. "We have different viewpoints, but we don't block each other out. Nicole likes country music, and I don't, but I don't block her [from liking] that. You have to be open to new things and ideas."
Mackenzie Brinn, senior and friend of both Mauleon and Savage, was the friend to set the couple up, and she agrees that the difference between the two is what makes them work.
"I think that Matt is very outgoing, he is just a really funny person, and he is able to get along with so many people. Nicole is like that too, but she is more reserved," Brinn said. "When they are together they can bring out the best characteristics in each other. I think that's why they work so well together."
The couple also attributes their working relationship to how they try to find the time to spend together, even though they are both busy, Savage said.   
"I have things I know I have to do, and he has work. Most of his things are in school, like being vice president of orchestra, so [he is mostly busy during] and before school," Savage said. "We don't have that many problems with after school things. It's more like we don't see each other in the morning and weekends. If you're not trying to put effort into the relationship to hang then what is the point."
After putting in effort from the beginning of eighth grade to now senior year, the couple currently talks about their future plans in their relationship next year when they each go away to separate colleges.
"We are planning to try [to stay together], and if we don't [then] we know that we had a good time in our relationship and will always be friends," Savage said. "Time is precious because we're use to seeing each other every day, but next year we'll only be able to see each other once every two or three months, which we know is going to be difficult. Right now we're trying our hardest to make the most of our time. We are trying to spend time with each other and family and just enjoy senior year."
Even with going to different colleges, Brinn believes the way the two work together will allow this growing relationship to continue on.
"When they first got together they just had so much chemistry. It was incredible," Brinn said. "They have so much fun together, and they still bring out a lot of laughs and love within each other. For them to be together from eighth grade through senior year, I honestly think they are going to be together so much longer. They truly work well together, and I am so happy I could have been there for them from the beginning to now."
About the Writer
Chloe Faris, Magazine Editor-in-Chief
Along with being Editor-in-Chief of the Bear Facts magazine, Chloe is involved with Yearbook, Student Leadership, Student Council, SNAP, and Interact....