12 Days of Giving to give back to local community
Last year, LZ's Charity Bash switched up their format, extending the fundraiser to span across the entire school year. This year, due to COVID-19, Student Council made another major change, replacing Charity Bash with 12 Days of Giving to help out the local community.
"This is a very different year than most and COVID-19 has really gotten in our way, so we've just been trying to work through [the pandemic] but also with it," Ashley DeLuga, junior Student Council Executive Officer, said. "Charity Bash has always focused on [external] charities, but this year, in light of the pandemic, we decided to switch our focus back to our own community."
In order to bring the LZ community together, Student Council has organized twelve days of charity spanning from December 1-16. Every day, from 4-6pm, community members will have the opportunity to donate via drive thru at the main entrance of the high school to six local charities. These charities include the local food pantry, Toys For Tots, Lions Club, Lake County Haven, Pooch Protection Program, and Joanie's Closet. In addition, students and families can also drop off cards and drawings as a "thank you" to LZ's firefighters, EMT, and Good Shepherd Hospital workers delivered before winter break. 
There will also be a car decoration contest that students can participate in by decorating their cars when dropping off their donations.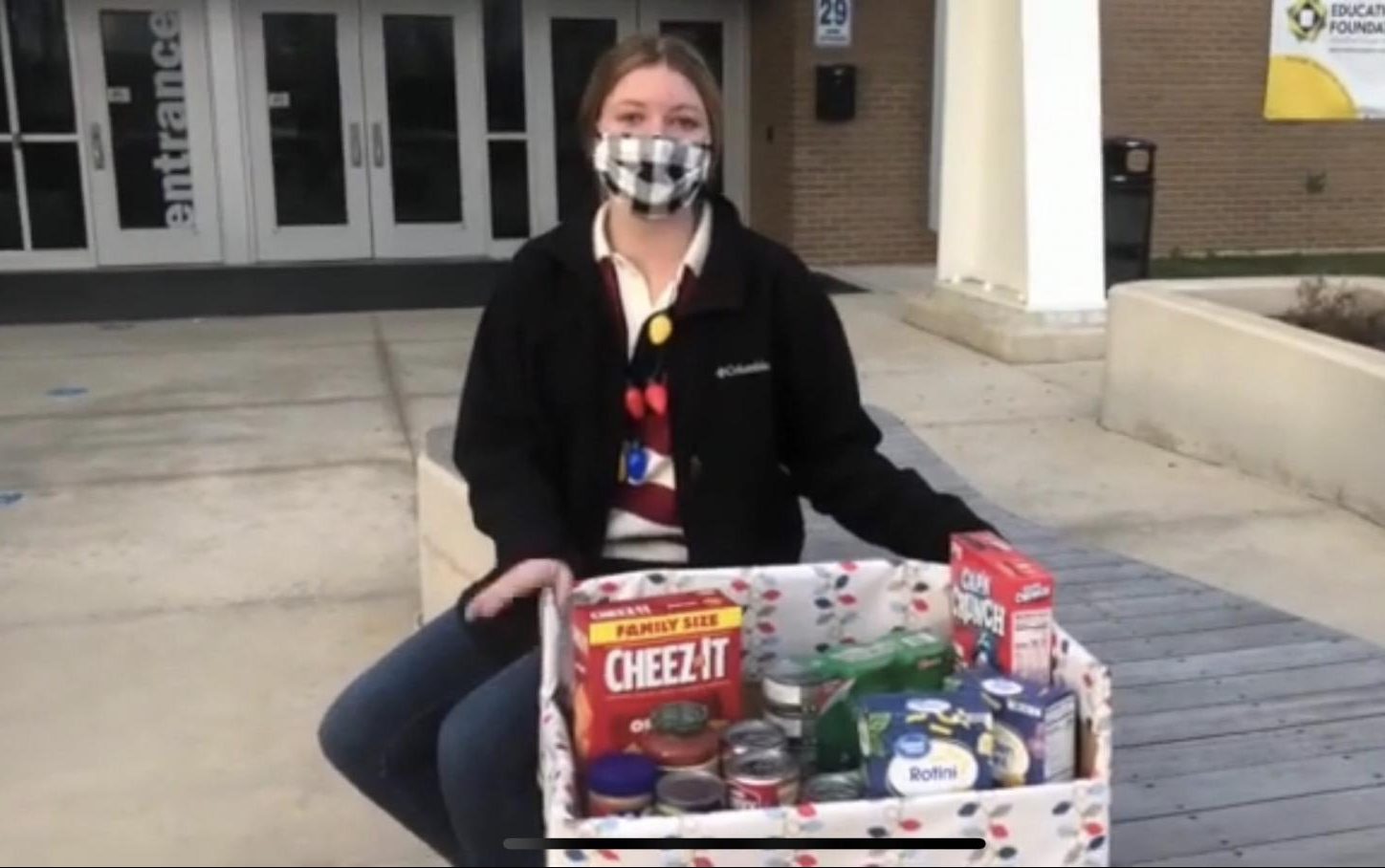 The goal of all these donations and events, according to DeLuga, was simple:
"I just hope that we can help our local communities, charities, and businesses as much as we can through the 12 Days. Times are hard, but we want the holiday season to be a time to spread cheer, bring our community together so that everyone's involved, and make sure everybody's okay."
Although nothing about this year has been normal, says DeLuga, she still encourages all to continue the spirit of giving this holiday season.
"I would say just give donations when you can, and when you're out buying stuff, see if there's anything you can get to help those in need within our community," DeLuga said, " Every little thing counts, so do your best to help our community."
For more information on how else you can help, make sure to check out Student Council's Twitter, @LZHSStudCo.