Student-athletes to be introduced to new exemption policy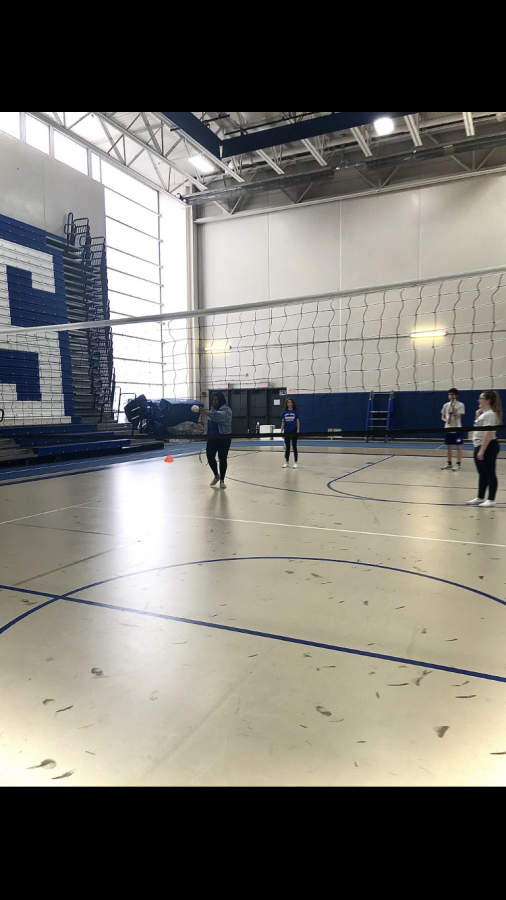 A new change will be in effect next year for student-athletes. Physical education exemptions have been set in stone for the juniors and seniors for some time, but now, the athletic board decided to change the way PE exemptions work.

The PE exemption will be implemented starting on the first day of school next year, and Instead of taking a whole semester off while in a sport, students are only allowed to have an exemption for the duration of the sport's official IHSA season.
"There were a couple reasons actually [for making the change]. We were getting some complaints from students and parents, (mostly about the winter season, and that their exemption wasn't truly during their season)," Todd Gregory, PE Department Chair, said. "The second one is that the district is going through an analysis of all their procedures and so, when they were looking through those procedures, they came to us and [asked if we wanted to] make some changes."
The decision to make a change to the PE exemption policy has stirred a few initial student responses, some positive and some negative.
"I think that the change in PE exemptions will cause added stress for me and other runners," Ryan Mark, sophomore cross country and track member, said. "I, as well as other runners, will have our exemptions taken away for the entirety of winter while we are still training everyday."
Like Mark, other students are already predicting the effects of the changes made to the PE exemption policy, prior to its induction.
"I personally don't like it because there's no point in switching back and forthbetween a free period and not having one," Camila Swiatlowski, junior soccer player, said. This year I don't have any free periods, except lunch, and if I had to lose a free period during the busiest time of the year for me, I would be very frustrated."
Despite the student reactions, the coaches of sports teams such as Rachael Fischer, cheer coach, feel the exemption changes are not all that negative.
"I think, personally, that athletes should be in PE if it's maybe not just a general PE [class]. They should be taking weightlifting or something [challenging] like that so that it helps them in their sport," Fischer said. "I think it'll probably help the PE department with having more kids in their class, and then it'll [also] help athletes stay conditioned in the off-season."
The goal of the exemption is to do exactly that, according to Gregory. These changes to the exemption are meant to be beneficial to anyone who is involved in a sports team.
"Hopefully it will affect the coaches in that it will make their athletes stronger and faster," Gregory said. "It should [also] help cut down on injuries because athletes are able to lift during the off-season, and that's one less thing that coaches have to worry about."
As of right now, the responses have been pretty positive according to Gregory, but he says that may change "once we get into it next year, being the first time [it's] used."
"I think that the people that I've talked to who have said something to me, they are pleased with it," Gregory said. "They're really happy that this change has been made and some of the coaches that I've talked to are like, 'this is great, this is one less thing that I have to worry about now.' I know that [in the future], something's going to happen, and something's going to go wrong, [but] we'll just deal with that when the time comes."
About the Contributor
Kaitlin Geisler, Social Media Manager
Sophomore, Kaitlin Geisler is on her first year on staff and taking on the Social Media Manager position. Besides Bear Facts, Kaitlin is involved in Yearbook...