Like it or not, Instagram to bring new changes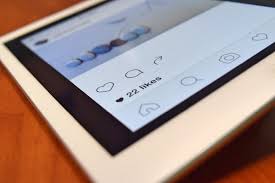 Some things never change but in the case of Instagram, big change is on the horizon.
The app Instagram has recently come to the decision that they may start hiding the number of people that like a post. However, since Instagram is making changes to their likes feature, it may affect how people feel about Instagram.
"I like the idea. I feel that the likes on Instagram cause a lot of anxiety and stress," Taylor Nowak, sophomore said. "It's getting to the point where people are constantly fishing for views and likes. It's almost like a competition, the more likes you have the more "popular" you are."
A big change to a popular app can cause conflicting views on whether the change is for the better or for the worse. Some like Alex Lueras, freshman have strong opinions on the change to the app. 
"Personally, I think it's stupid. Who cares if you get more likes than your friend, a peer, or a random celebrity like Ke$ha," Lueras said. "If you aren't mature enough to handle someone getting more likes than you, you need to take a break from the app. Blame the player, not the game. Instagram shouldn't have to change itself in order to shield the feelings of others."
Besides just altering a user's opinion of the app, the like changes might also alter the overall use of the app according to Nowak.
"I feel like now that Instagram will be taking off the likes people won't be on Instagram as much anymore constantly checking to see how many likes they have on a post," Nowak said. 
Since Instagram is used so often, a big change like this is going to be noticed by a large number of people, according to Lueras. This change will not only affect LZ students, but also Instagram users all around the world. 
"This change will make Instagram less entertaining and fun to use [for students and other users]," Lueras said. "There will be less of a way to show what is liked by us, the users of the app."
About the Contributor
Kayla Krinninger, Staff Writer
As a sophomore, this is Kayla's first year on staff but second year in the journalism program. In addition to working for Bear Facts, Kayla also participates...