Graduation cord confusion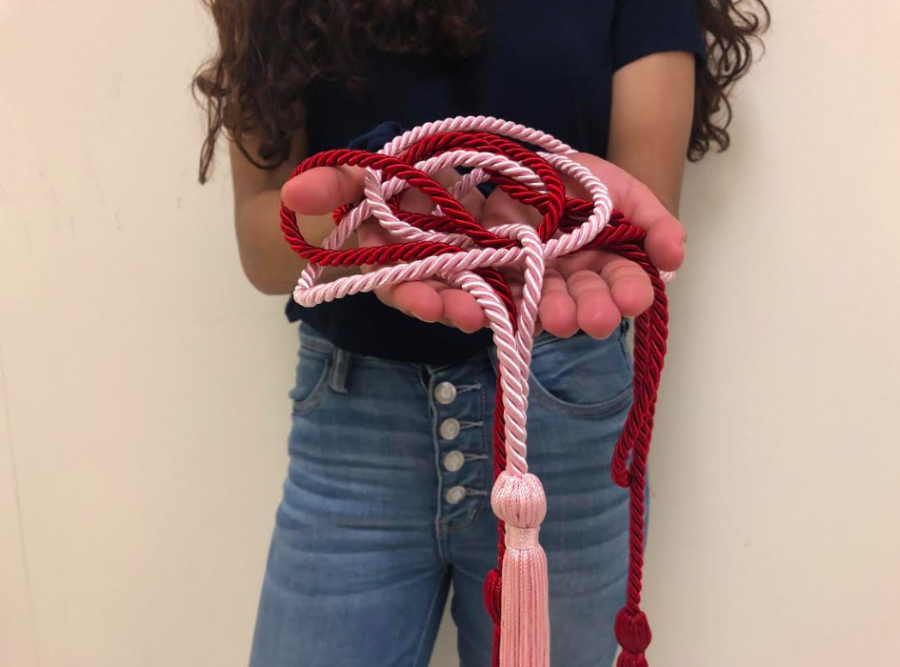 Fewer graduation chords will be given out this year, in an attempt by administration to narrow the focus of Senior Honors Night.
Despite rumors, cords won't be disappearing at graduation this year, but rather given out only for nationally or state recognized awards. The policy is being put into effect for the first time this spring, and administration team members such as Ryan Rubenstein, Vice President of Student Activities, hope the new rules will limit the number of cords and more clearly define the requirements to receive cord.
"Over the course of time the meaning of [the cords] and who was getting them was not in line with what we were trying to accomplish. There was no criteria for certain clubs and certain activities, and they were just giving it out for participation more or less," Rubenstein said. "What we are moving to is [activites] that fall into one of four categories: recognition, community, building, or departmental, in other words, they have national [or state] recognition, so the national organizations set whatever the standards are for graduation cords."
Some seniors, however, feel the new criteria excludes certain clubs and activities that aren't nationally recognized, but still put in many hours and work.
"I feel like [the new policy] is good because people are going to start doing things not just for cords, but it's also frustrating when you do a club a club all year, and you do a bunch of extra hours and then you don't have anything to show for it at graduation," Maddie Sterling, senior, said. "Especially when a lot of other schools have a bunch of cords, then it just looks like you weren't involved when you definitely were."
Regardless of student frustrations, Rubenstein says the change is being positively intercepted by teachers, and that the change will remain the same unless issues come up this year.
"From a teachers perspective the feedback that we've gotten has been positive, teachers said that they were feeling the same way that we were," Rubenstein said. "So we'll see how this year goes, if we need to make additional adjustments we're open to that discussion as well."
About the Contributor
Madeleine Lawler, Co-Web Editor-in-Chief
As a sophomore, this is Madeleine's first year on staff and she is taking on the role of Co-Web Editor-in-Chief. Along with working for Bear Facts, Madeleine...