Solo and Ensemble to showcase student talent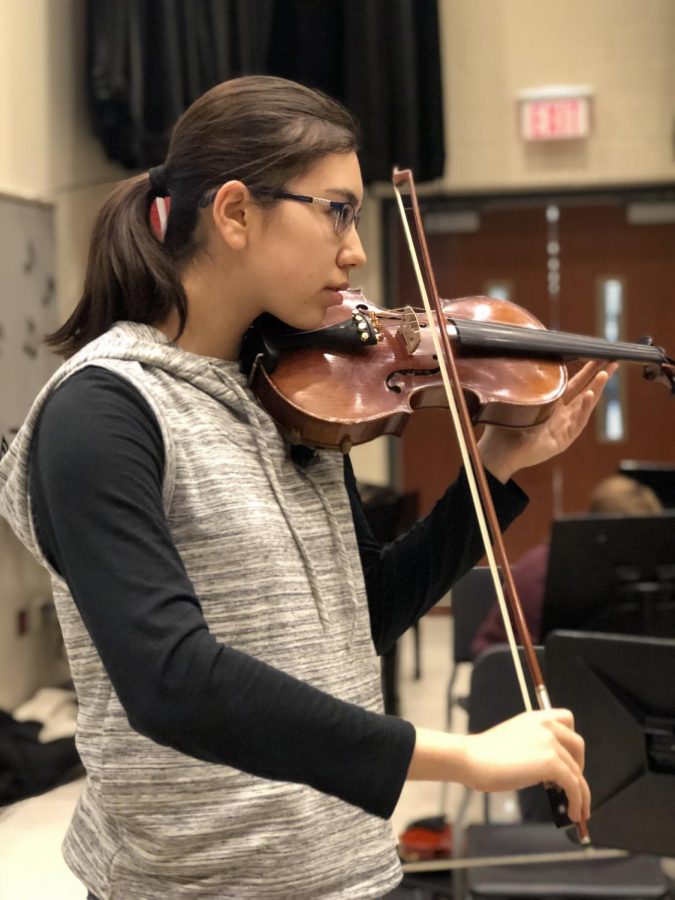 For some it's a performance. Others a competition. Others do it just for plain fun. Whatever the reason may be, student musicians will gather at the school to compete in the Solo & Ensemble Contest this Monday…and they've been preparing for months.
Solo & Ensemble is set for Monday, March 18th, at LZHS. Musicians from Band, Orchestra, and Choir will have the chance to perform either solos or in small ensembles at a master class, with a professional musician as a judge. Despite the pressure, the event is an opportunity like no other, according to Nathan Sackschewsky, orchestra director.
"I really like the way that we have the flexibility to do want we want," Sackschewsky said. "Holding it in the high school and being in charge ourselves, we are the ones that get to make it the environment we want which is why we do it more of a masterclass."
Musicians will be assigned rooms with four other performers, in which they will perform, receive feedback, and watch other performances. 1-2 performers per room will receive a chance to perform at the Honors recital on Tuesday, April 14th. In order to best prepare for the event and have shot at winning, practice makes perfect, according to Juliana Robinson, sophomore vocalist, who will be performing in the event.
"I've been preparing with [voice teacher] Mama Misik 4th period every Friday, and I practice at home when I don't have homework and I'm not busy," Robinson said. "I'm really looking forward to doing it for myself, and not doing it because there's a judge right there. It's all about new experiences and singing, it's not about doing it for a judge and getting critiqued it's about just having the experiences for yourself."
About the Contributor
Madeleine Lawler, Co-Web Editor-in-Chief
As a sophomore, this is Madeleine's first year on staff and she is taking on the role of Co-Web Editor-in-Chief. Along with working for Bear Facts, Madeleine...