Grads to return home for Bears Back Home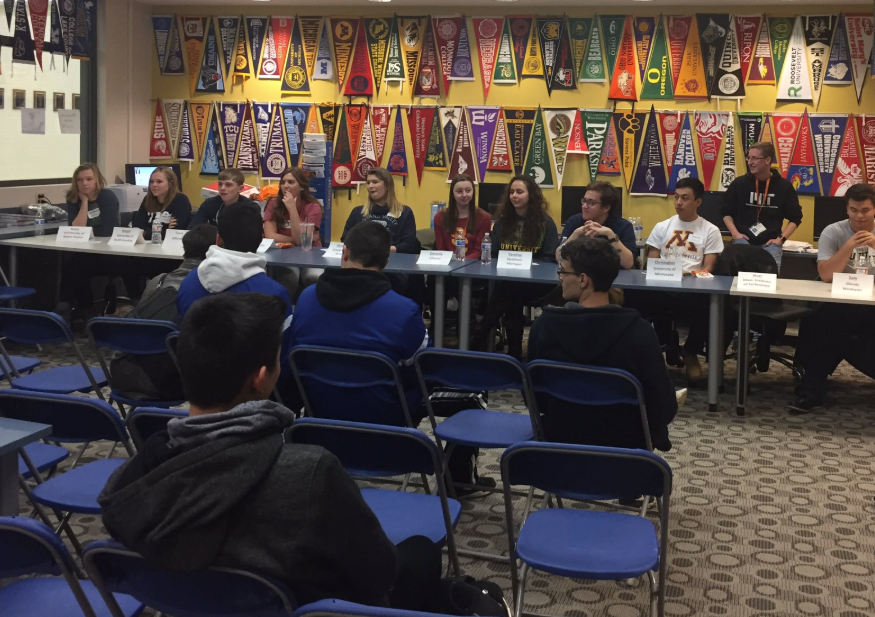 For a few of LZ's 2018 graduates, May of 2018 will not be the last time that they walk through school hallways and talk to their teachers; some of them will be back for the fifth annual Bears Back Home panel to talk about life after high school, on Thursday. December 20th in the college room.
"[The alumni] just graduated, so they're 18 or 19 years old and they were in the exact same position that the current students are in, a very short time ago so I think [it's beneficial] to just have a good students perspective of what that first semester of college was like," Carl Krause, college counselor and organizer of Bears Back Home said.
LZ students who attend will be able to get an insight into college life, says Krause, especially at popular schools like University of Illinois or Iowa State. According to him, "[they'll] get to learn about the reality of dorm life, what's that like, how hard are the classes, is an auditorium of 400 kids taking calculus impossible, and stuff like that that they haven't experienced yet."
However, despite the learning opportunities presented at the event, Krause says that turnouts for past few years have been low. Despite this, he has hopes that this time, "there will only be standing room left for students to listen to the grads."
About the Contributor
Caroline Sun, Digital Editor-in-Chief
As a senior, Caroline's back for her third year as Digital EIC. If you ever catch her outside of school, she'll probably be running with the cross country...