Habitat for Humanity celebrates Act Speak Build Week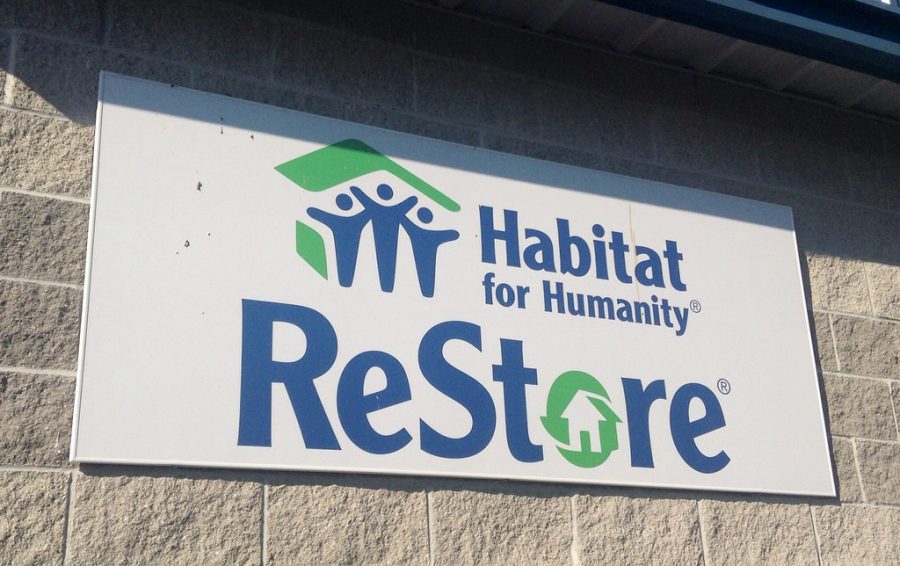 The Habitat for Humanity club is hosting a week-long Act Speak Build Week, with a variety of activities to help empower young people to educate themselves on their communities and social issues.
"We have games during the lunch periods, and it costs a dollar to play, and all that money is donated to Habitat for Humanity," Laura Harvey, cosponsor of Habitat for Humanity, said. "[The club hosted a] dinner at Chick-Fil-A night, and 20% of those earnings will go towards habitat as well."
The club tends to stick to certain types of fundraising events each year in order to increase awareness about community events and participation in the club, according to Harvey.
"As a club, every year we try to do the same activities. Since there are many clubs at the school, you can't be doing an activity that another club is going to do," Harvey said. "We kind of have our standards [events] we do every year. We have our build days and our restore days throughout the year."
The possible dilemma that the club has run into is it is decreasing amounts of student participation through the course of the year.
"I think the beginning of the year we had a lot [of members] and as the year has gone on, the numbers have dwindled, [because] as the year goes on, kids get busier and [the club] becomes less important to them," Harvey said.
However, an opportunity to participate in an organization to help our community is a major appeal for participating in the club says Kelsey Kee, senior.
"I wanted to join [habitat for humanity] because I knew it was a great way to make a difference in our area. I could really see the impact it had on families and communities," Kee said. "This club has opened my eyes to others and their needs. It's a very humbling experience."
The appeal to join the club, for Harvey, started with her own personal experience in building homes and was based on the idea that the club can empower young people about social issues within their own communities.
"My family is involved in another service organization, called the Appalachia Service Project, [where volunteers] help make homes warmer and safer for people," Harvey said. "When the opportunity [to join] for habitat showed up, it was already something I believed in, repairing and building homes for people who cannot afford it on their own, so I jumped at the chance."
The Act Speak Build week has been a way to raise money in order to donate to the Habitat for Humanity organization that helps people in their day to day life.
"The week is about coming together as a community to help raise awareness as well as fundraise," Kee said. "It's a time when people can learn about what this club does and how it can help others that are less fortunate than us."
About the Contributor
Parul Pari, Magazine Editor-in-Chief
After being in the journalism program for three years, Parul will be starting this year as a senior! Outside of the journalism lab, you can find her playing...