Musical minute: music fills halls in attempt to get students to class on time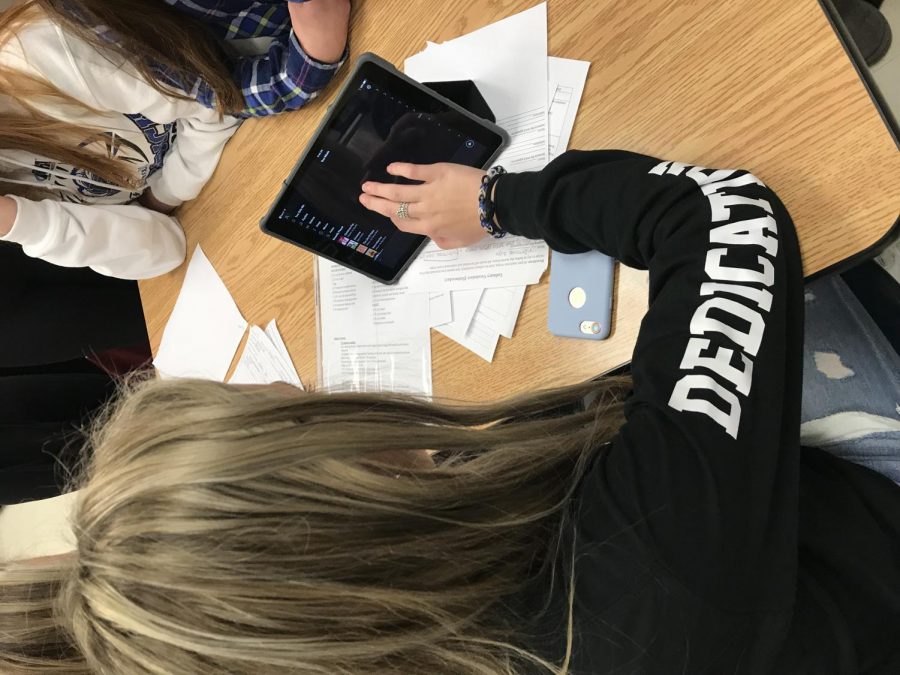 Watch out you "bad boys, bad boys" the deans may be coming for you, then "whatcha gonna do"?
Beginning November 10, songs from artists like Chris Brown and Inner Circle have been filling the halls during the passing periods through the school's intercom system in an attempt to cut down the rate of tardies from students.  
"The whole idea behind the music is that we want to get students to class on time in order for them to maximize their full time in class," Matt Aiello, dean, said.  "We're working with both teachers and students in order to get everyone where they need to be, at the time they need to be there."
According to Abigail Celli, dean, the tardies accumulated over first quarter were "too many to count" and made the administration want to begin to crack down on them.   
The idea of 40 seconds of music playing came from other schools, according to Aiello and Celli, and the success the music had there convinced the deans to install it here. 
"Most student want to be to class on-time, but you're always going to have your students that don't worry about the consequences of being late and what it means academically," Aiello said.  "The music is just sort of there as a reminder that you need to wrap up conversations or say goodbye to your friends, so it's there to say, 'Hey, time to get moving.'"
Students and faculty can request music in the dean's office, as long as it is school appropriate.
"It would be awesome if we could see a huge improvement from students to get to class on time, and the music just seemed like a more fun way of warning students to get to class than us chasing them through the halls," Celli said.
However, Aiello said there will still be some students who choose not to go to class.  
"The reality is, in a school with almost 2,000 students, you're always going to have students who are going to be late to class for whatever reasons,  some legitimate [reasons] and some not so legitimate," Aiello said. "The music is just a way for us to, hopefully, make the building run more efficiently."
About the Writer
Meghan Warner, Staff Writer
As a sophomore, this is Meghan's second year as a staff writer on Bear Facts Student Media.  She aspires to go to college at UNC Chapel Hill, in hopes...