NHS tutors: bettering students understanding in the classroom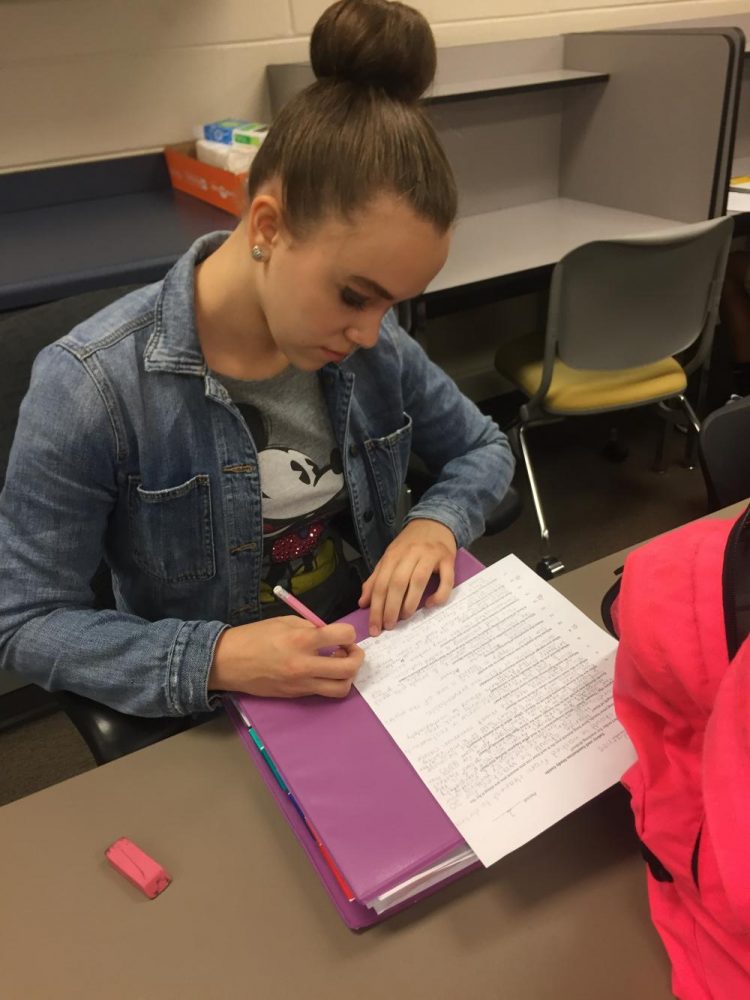 High school can be a stressful time in teenagers lives, but one group of teens is ready to help those who struggle to understand the material being taught by their teachers.  
Seniors in National Honor Society (NHS) are available to tutor fellow students so they better understand the curriculum.  
Haley Eder, President, says that tutoring is available to all students in the building.  Tutoring is available before, during, and after school in the Math Resource Center (MRC).  
It is fairly easy and painless for students to request a tutor.
"If a student wants a tutor, they will go to their counselor and ask them.  Then, the counselor contacts Aubrey Anderson, our Vice President of tutoring, and then she posts it on our Facebook wall where any member can comment and tutor that student," Eder says.  "NHS tutors also go to the MRC during their open periods, sign-in, and then walk around and see if anyone in the room needs on-the-spot help."
Tutoring helps members of NHS meet the group's mission.
"Our main goal for NHS is to give back to the community. Volunteering and tutoring are really important.  Members have to complete 40 hours of volunteering hours, and ten hours of tutoring," Eder says.  Eder also explains that tutoring is one of the main ways NHS members help around the school.  "From the ten hours of tutoring you have to complete by the end of the year, two of them has to be individual tutoring."
But in order to effectively help students and to gain the hours tutors need, there is a certain charisma needed to motivate and help students.
"I love helping people.  I love seeing the lightbulb turn on. Knowing that you were a part of their understanding of a concept they once thought was challenging is a great feeling.  When I was a freshman, I seeked an NHS tutor and they helped me a lot," Eder says. "If students ever need help, they should never hesitate to ask.  It's what we're here for."
About the Writer
Meghan Warner, Staff Writer
As a sophomore, this is Meghan's second year as a staff writer on Bear Facts Student Media.  She aspires to go to college at UNC Chapel Hill, in hopes...