Annual blood drive draws football players in effort to repair reputation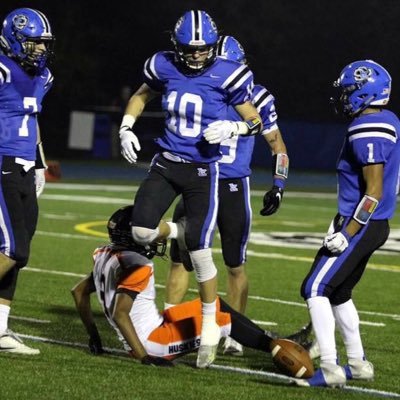 Hang on for a minute...we're trying to find some more stories you might like.
Organizers of Wednesday's blood drive hope to draw as many participants as possible, and one group intends to be there in mass. As they do every year, the football team plans to support the event, but this year they hope their actions will also help redeem the team's reputation, say some players.
Donating at "the drive is to prove that we are truly sorry for our mistake," Derrick Juarez, senior football player, said. "The Lake Zurich football program always gets involved to help out the community as much as possible anyways, like the successful food drive we hosted last year where we gathered over 1600 non perishable goods, but we want to work even harder to earn the [Lake Zurich football program]'s respect back."
Juarez says he and his team are committed to regaining the respect of the school and community. He said he is excited to donate to the blood drive and is interested, in part, because he gets the chance to help others in need.
And that help is vital, according to the American Red Cross, because "every two seconds someone in the US needs blood."
Heartland Blood Centers will run tomorrow's event in the library. Students and staff can donate during study halls, opens, or lunch periods as long as they weigh at least 110 pounds. Students must be at least 16 years old.
"Most of my team is planning to donate this April because we know it's for a good cause and gives our school a good reputation. It's important for us and the school," said Matt Lawson, senior football player.
Lawson, like Juarez, also remarked he hopes the team's actions promote the good of the Lake Zurich football team.
However, both players agreed that only time will tell whether or not their future actions will repair the football team's reputation.

About the Writer
Ian Iacullo, Staff Writer
Ian is a first year Bear Facts member, despite being a senior. He is thoroughly interested in world politics, reading, and writing. One of his life goals...