PARCC testing gets a second chance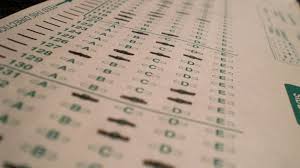 PARCC testing started yesterday, however, the test has faced some problems recently and in the past.
The school started giving out the PARCC test last year, but according to Jeff Bivin, math department chair, standardized tests often face problems with vested interest and students' capacity to take the tests seriously.
"I don't feel like all of our freshmen took the PARCC test seriously [last year]," Bivin said. "Like when the ISAT used to be a test for juniors, they didn't take that seriously either."
Students must have an interest in the test, or a reason for the student to want to do well, in order for the test to be successful, according to Bivin.
"[Students] take the ACT seriously because they have a vested interest in it, because colleges are going to use that ACT test as a part of their decision whether to admit you," Bivin said. "The PARCC test the freshmen took [last year] did not have any vested interest. It didn't affect their grade, because the results didn't come back until November of the next school year, and didn't affect their college entrance because they are freshmen."
Another problem that has plagued the PARCC test is the timing of results. Last year's test takers were unable to see their results until this school year.
"If we could've gotten results back in June," Bivin said, "the teachers could have looked back and said, 'Oh this student was struggling' to decide whether to take honors or college-prep next year, and 'based on his test score, he should definitely take honors or vice-versa.'"
But lack of student interest is evident through the fact that only 33% of students in Illinois met or exceeded expectations for the test, according to Illinois Report Card. Nevertheless, Bivin still hopes the test will improve.
"Last year for the PARCC test it was year one," Jeff Bivin, math department chair, said. "Year one is always the hardest year."