From classics to fantasy, books are loved by many. However, the main characters we see in books do not often represent the reader. Some of my earliest childhood memories consist of me reading books. However, the older I grew the more I realized how little of myself, my ethnicity, and my background I saw in my favorite characters. Over the past few years however, I've seen an immense amount of growth in diversity of characters. Three books in particular have stood out because of their POC main characters.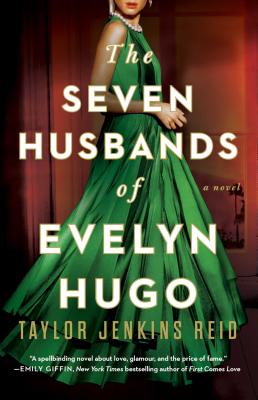 The Seven Husbands of Evelyn Hugo
The Seven Husbands of Evelyn Hugo follows the story of the famous actress's rise to fame, and tells a story that will separate her from her seven marriages. Born Evelyn Herrera in Hell's Kitchen, New York, she has a dream of moving to Los Angeles to become an actress. She marries Ernie Diaz, he had plans to move to Hollywood and she wanted him to take her. After the move, Evelyn begins to arrange run-ins to famous producers, one who immediately gives her small roles in films. Evelyn grows as an actress and begins to want the lead roles, but the producer tells her that she will not get hired by any film due to her Cuban descent and she is not blond. After sweet-talking her way to a lead role, the studio makes her dye her hair blonde and change her last name to something more American. 
Evelyn's ethnicity is a key part of her identity, and this book demonstrates how racial stereotypes prevented her from succeeding as she was. I appreciated how the main part of this book was not necessarily about the hardships she faced as a Cuban actress, although it was a key theme. It placed an emphasis on how she still succeeded, even though a non-white actress was uncommon during the time period. The book was not purely about the struggles Evelyn went through, but how she overcame them, and how she was writing her own narrative in history. The book brought racial disparities in film to the light, showcasing how minorities may be treated in the film industry.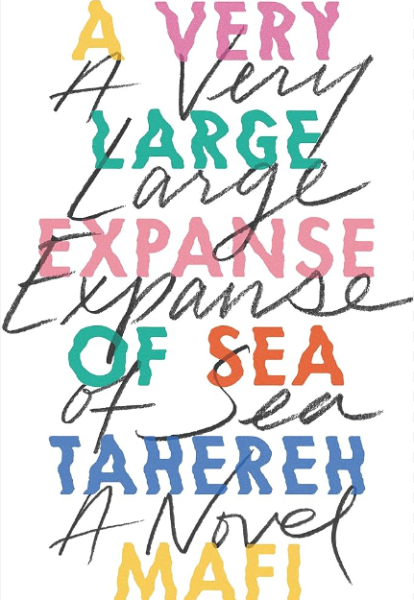 A Very Large Expanse Of Sea
A Very Large Expanse of Sea follows Shirin, a young Muslim girl a year after the 9/11 attacks. She faces many stereotypes and bullying in school as a result of her race and her hijab. Teachers suggest she belongs in an ESL class and mispronounce her name. It grew to physical violence when two men attacked her on her walk home from school and tried to choke her with her hijab. She isolates herself from her peers, building barriers between herself and others' ignorance, until she meets her lab partner, Ocean. Ocean is curious about Shirin, reaching out to her and wanting to be her friend. The story unfolds as a teenage love story between the two. 
As a Muslim woman herself, Mafi uses her writing to spread awareness of struggles that she, and many other Muslims, face due to their race. Mafi has also written the Shatter Me series, and although the main characters are white, there is a plethora of diversity in the side characters. Additionally, she has written An Emotion of Great Delight, also following a Muslim girl after the U.S declared war on Iran. I also encourage those who enjoyed A Very Large Expanse of Sea to pick up this important read. Authors often focus on the tragedy of the attacks in their books, but in this book Mafi, takes on a new angle; the aftermath.
This book places a POC character in a situation that I would typically see a white main character in; a teenage love story. Mafi humanizes her main character by not solely focusing on the struggles she faces as a Muslim, but gives her a teenage life as well. Shirin joins an after school club, makes friends, and faces other teenage struggles, with Mafi showcasing how her race and ethnicity can impact all aspects of a seemingly normal life. 
As a person of color myself, I particularly loved how Mafi weaves in Shirin's relationship with her immigrant parents and the struggles that come from such a background. Her parents try to encourage her to work through her racial struggles on her own, teaching her resilience. The book explains the hardships that her parents went through in Iran, showing a different side to the struggles faced by this family.
Shirin's character encompasses both sides of a story, one where she faces teenage struggles while also dealing with the impacts of stereotypes due to her ethnicity. I had an eye opening experience reading this book, and I believe it is an important read that everyone picks up.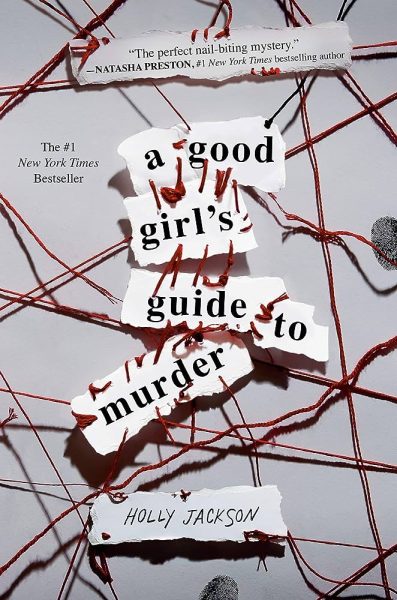 A Good Girl's Guide to Murder
A Good Girl's Guide to Murder follows two teenagers, Pippa Fitz-Amobi and Ravi Singh, and their journey to investigate a murder that took place in their town. Ravi's brother, Sal, was accused of murdering his girlfriend, and Pip and Ravi attempt to prove him as innocent. Ravi and Sal are both Indian-American, and this contributes to the town presuming Sal as guilty.
This book describes how the Singh's ethnicity contributes to the entire town hating them after the murder. Ravi and Pip believe that Sal was quick to be called guilty because of his race. Because of this, the town takes out their prejudice on Ravi and his family. Ravi is scared to be in public very often, as people call him a murderer's brother. However, this book does not focus on their race predominantly, and I appreciated that,
A Good Girl's Guide to Murder did not focus on Ravi's struggles as an Indian-American boy. Rather, it talks about how his race impacts his treatment in the community. The book follows the murder investigation, rather than pushing a suffering narrative. I appreciate seeing a character of the same ethnicity as me, but not focusing on how hard it is to be a person of color. I read books to escape, not to see people like me live very hard lives because we are Indian-American. I think these types of stories are very important to tell, but they should not be the only narratives pushed. Overall, this book is a thrilling mystery that had me hooked from the beginning, and it made me very happy to see an Indian-American main character in my favorite genre.