A familiar face joined the LZHS community this year in response to changes in leadership from last spring. Dr. John Walsh, former Middle School South principal, assumed the role of interim principal not long after Erin DeLuga, former principal, departed at the end last year.
Walsh taught for four years at Middle School South before making his way up to the principal position. He was then offered the position of Director of Data Assessment and Programs in the District 95 office and remained there up until last spring. However, he could not resist the opportunity to come back into the school environment.
"I know that it's an interim position, but I thought it would be a really good opportunity for me to continue to grow with the community, the students, the families and myself," Walsh said.
This growth, according to Walsh, will include expanding upon the college and career readiness opportunities available to the LZHS student body. He says that while LZHS is very focused on college readiness, he would like to focus on career readiness as well, to give students a well rounded view of their options after graduation.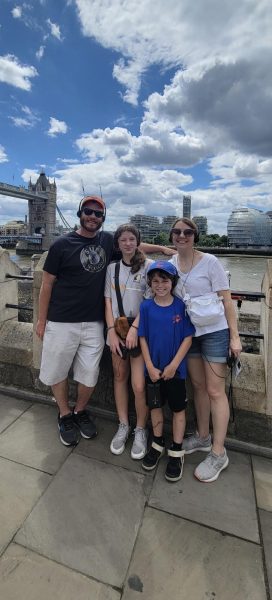 This will be done, Walsh says, with a new program called 'SchooLinks' that was introduced in the fall of 2023. 'SchooLinks' offers a variety of college and career readiness tools. This includes the ability to 'favorite' schools and careers and to take personality tests that give students suggested career paths, as well as many other features that Walsh says will help students plan for the future.
"It's so important for us to find out what our [students] really want to do, and then give them opportunities to do that […] we need to make sure that our students know exactly what opportunities are out there for them," Walsh said. "'SchooLinks' [will] help students see what opportunities are out there for them, not just in the college arena, but in the career area as well."
In order to remain student focused, Walsh also has a firm open door policy, and wants the student body to know that as long as he is at LZHS, there is "someone in their corner." This passion for helping others is one of the main reasons he became an educator in the first place, and after years of teaching, Walsh believes he has made the positive impact he always wanted to.
"I believe I have helped [people as an educator]," Walsh said. "My job is not just about making sure everybody learns but I have a lot of people I have to watch over and make sure they're okay, and I take that [part of my job] very seriously. I need to make sure students, staff, and the community are all being taken care of."
Though his dedication to his career is a major part of his life, Walsh does look forward to going home to his wife and their two children, 13 and 10 years old, at the end of the day. Walsh says he spends most of his free time with family doing anything from golf to weekly movie nights at their family home in Arlington Heights.
Working in Lake Zurich and living in Arlington Heights, Walsh has not traveled far from his hometown of Chicago. Walsh grew up and attended a public school in Northwest Chicago for the first eight years of his education. He then transferred to an all-boys Catholic school called St. Pats in his freshman year.
"I had a great high school experience," Walsh said. "It made me the person I am today, [and] I have many friends from St. Pats that I'm still good friends with to this day."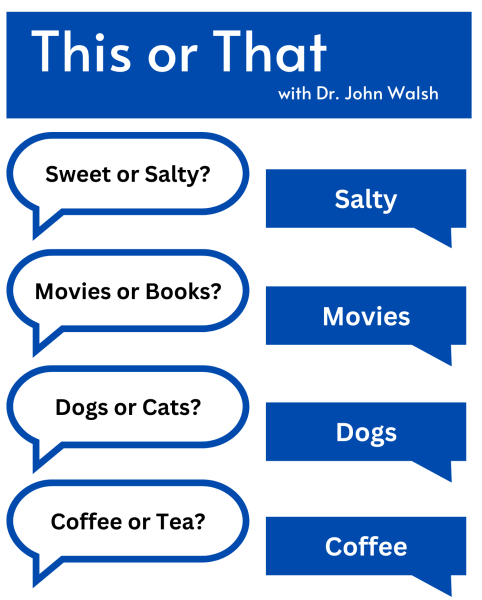 Though Walsh is appreciative of his high school experience, he would like to make things better for students at LZHS. He plans to do this by carrying over aspects of his high school experience, as well as making some changes that he thinks would greatly benefit the student body.
"I will say my high school was very strict. It was exactly what you would think of a private Catholic school being […and] it wasn't really student focused. I think we could do a better job of meeting the needs of the students [here at LZHS]," Walsh said. "[But] I do want to replicate St. Pats' community climate. It was just great. [Students] enjoyed going to school every day [and I definitely want that for students here]."
Above all else, Walsh wants the student body to know that if they ever find that they are "not getting the answers they need", they should talk to him. Their happiness is his first priority and he wants to make their high school experiences the best they can be.