Unpacking moving experiences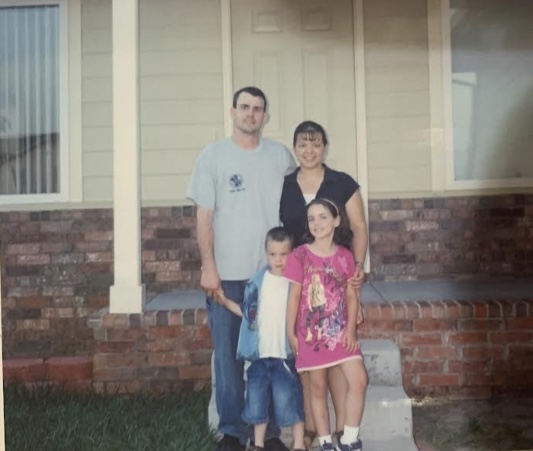 Over forty million Americans moved in 2020 according to Harvard University. However, the vast majority of these people were adults, having lived in just one neighborhood during their youth. What happens to people when they move multiple times over the course of their childhood?
According to a Bear Facts survey of 207 people, over seventy percent of LZHS students have only moved once or never at all. This stands in contrast to Sammie Collins, senior, who has lived in five different states over the course of his life.
"The year I was born in Oklahoma, my dad was going to college. So after my dad graduated, we moved back home to Kansas, and we stayed there for about ten years," Collins said. "Then when my grandpa died we decided, 'hey, let's sell the house and travel to see some other states.'"
This decision would take Collins from Kansas to Minnesota, Florida, and eventually, to Illinois. According to Collins, this moving was not easy.
"It was kind of hard, going to different schools, because you [have] to get used to how [the new school] works and try to meet new friends. I just kept trying and trying and eventually, I was able to make some new friends," Collins said.
In addition to adjusting to a brand new school environment, Collins said that finding new friends can be challenging, especially as the 'new kid'.
"Some people won't even come talk to you because they think 'this kid [already has their own group at] school'. Other people were like 'hey, come sit with us'," Collins said.
Collins was not the only one who struggled at first with finding new friends; Savannah Polk, sophomore, also found making new friends to be difficult.
"I was pretty young, so [moving] was really stressful for me. It was hard to make friends since I was a very closed off person but as you move, you learn to open up to people," Polk said.
While moving can be a negative experience, much like it was for Polk at first, moving can also teach good lessons for life, according to Hayden Kim, freshman.
"I think moving has taught me to adapt better. I'm not saying I'm good at it, but I'm getting better. Every place is different, so learning to find something I like in each place helps," Kim, who has moved six times, said.
While lessons in adaptation such as these can help with moving in general, according to Kim, some moves in particular can be especially difficult to deal with.
"The easiest [moves] were when I didn't remember them, [during] preschool and elementary. The hardest was when I had grown closer to people, [before] the most recent move, when we had a great community, clubs, activities, and school district. It was hard to say goodbye to all of those in Tennessee," Kim said.
However, despite the challenges some moves may bring, according to Polk, who moved eleven times in the past, moving to new places brings great opportunities to meet new people, as long as you put yourself out there.
"Try to be open to meeting new people, and don't just judge people by how they seem," Polk said. "Lots of people are willing to be your friend, you just need to open up to the possibilities."