A long mile to a smile
Approximately 4.5 million Americans wear braces on their teeth, according to the American Association of Orthodontics. Among those, 80% are in grades K-12, including LZHS students.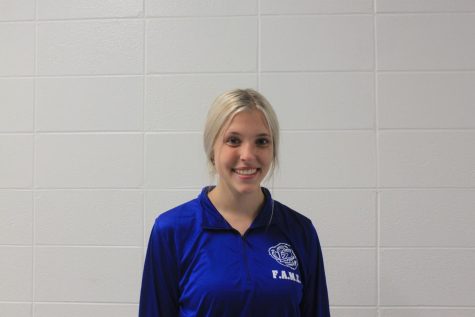 From bike to braces
Nevaeh Bos, senior, was one of the 4.5 million people that had braces. She started her journey when she was in first grade due to an accident.
"I was riding my bike and I turned and fell on my face on the concrete. I knocked my teeth out, and I busted my lip. It was really bad. I lost a lot of my front teeth. So when they all came back in, my teeth were crooked and narrow. So then I had to start getting metal in my mouth," Bos said.
She then had to undergo treatment from first through seventh grade that included "retainers, expanders, rubber bands, and braces," according to Bos. While she became used to undergoing several different kinds of procedures, Bos says her six-year journey was not ideal.
"I didn't like having braces or anything. Braces are super tight on your teeth and painful. [The metal] bothered my teeth and I wasn't used to it. I'd always be so jealous of people that just had perfect teeth," Bos said.
Now, four years after finishing her journey, Bos reflects on her transformed smile.
"Before [my teeth] were really crooked. And I had a crooked smile too. My teeth would go sideways [and] it was bad. And now, [my teeth] are straight, and definitely better," Bos said.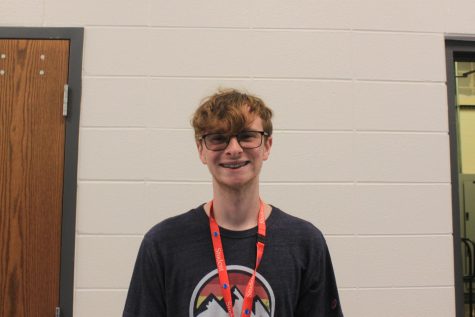 Biting down on transformations
Similar to Bos, Ryan Donnan, senior's, dental journey has been a rough process. Donnan started his journey with braces due to a "massive overbite." To correct the issue, he had to undergo additional treatments, such as expanders, which are commonly used in orthodontics to widen the jaw and allow adult teeth to grow in without misalignment. 
"At first, it took quite a while to get used to [them because] everything was sensitive," Donnan said. "[But now] I'm definitely used to them, and even when [the braces] are tightened, it [feels] okay."
Although he still has braces, Donnan experienced a change in his feelings towards his transforming smile.
"[I feel] a lot better. Obviously [I don't feel] amazing, but [compared to before], I have a lot more confidence," Donnan said. 
Based on his experience, Donnan strongly advises others to take proper care of their braces. 
"Wear your rubber bands, please. I always forget to wear them, even to this day, which is why it takes so long to get them off," Donnan said. "Basically, if you forget to wear [rubber bands] then you're extending the time you have [your braces] on."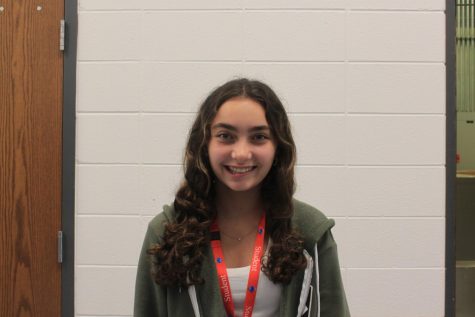 Smiling with clarity
Instead of braces, some students like Anastasia Goldenstein, sophomore, choose a different method of straightening their smiles: Invisalign. Invisalign is an orthodontic treatment that uses clear, transparent, and plastic aligners to adjust teeth. 
"My teeth were really crooked and my overbite was really bad. I was really upset [about the news] because I really didn't want to get braces and I wasn't too happy about Invisalign either. But I still got to choose between the two so it was okay, I just didn't really want to do it," Goldenstein said.
Goldenstein started her dental journey in October 2021. Since then, she says she has had some struggles with Invisalign. 
"Every time you get a new [aligner] set [of Invisalign], the pain is pretty bad," Goldenstein said. "I got used to it after two months, [but sometimes] you can't sleep [because of it]." 
Not only does her Invisalign cause some pain, but it can also be inconvenient in her daily life. 
"You have to take them out every time you eat and it kind of gets annoying, and they also get really gross," Goldenstein said. 
However, she says that pushing through the discomfort is beneficial in the long run. 
"Better smiles give you more confidence," Goldenstein said. "And your teeth will look good in the future. [Doing treatments now is better] so you don't have to do this later on."
Goldenstein is currently projected to finish her Invisalign in less than a year. 
"[Treatments] are not as bad as people say they are," Goldenstein said. "They're a lot of work, but I'm excited for my teeth to look better."
Leave a Comment
About the Contributor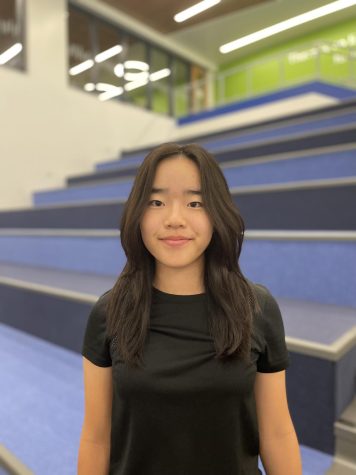 Jeanne Yu, Digital Editor-in-Chief
Returning for her second year on staff, Jeanne is excited for her first year as the Digital Editor-in-Chief of Bear Facts. In addition to journalism, Jeanne...