Christmas movie magic
Favorite Christmas movies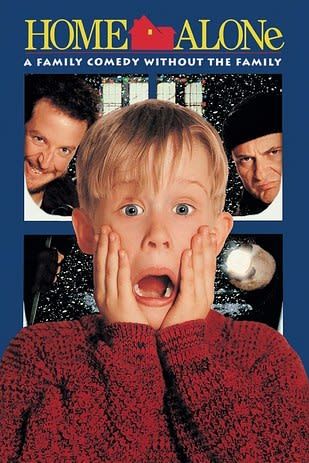 As someone who loves Christmas for the atmosphere it creates, with "the lighting outside, how bright it feels, and being able to go to the mall and hear Christmas music," Kaavya Vassa, sophomore, says Christmas movies are an important aspect of celebrating the holiday.
For Rohan Vuppala, junior, determining whether or not a Christmas movie is good is based on how well the movie reflects the holiday in the minds of watchers. 
"A good Christmas movie is one that people immediately think about when they think of Christmas. The bad ones are the ones that aren't as prevalent around the holiday season, because they don't put you in the Christmas mood," says Vuppala.
Even though he says he doesn't watch many Christmas movies, Vuppala says his favorite movie is Home Alone, a movie about a boy who defends his Chicago home from burglars after his family accidentally leaves him behind on their vacation to Paris. 
"[My favorite Christmas movie is] Home Alone, because of how much of a classic it is. It isn't as cheesy or repetitive as other Christmas movies and it has aged really well. I like the humor and writing and even like the sequel, but I haven't watched the third, fourth, or [the] new Disney+ spinoff," Vuppala said. 
Even though they may be twins, Vuppala's twin, Sohan Vuppala, junior, says his favorite movie isn't Home Alone, but rather different classics: the Christmas movies that adapt the comic strip Peanuts. 
"[They're classics], and in general Peanuts is one of my favorite comics. The characters are some of the best, all the way from Snoopy to Lucy, and nothing can beat the nostalgia it gives," Vuppala said.
Vassa also says that her favorite Christmas movie, which is also Home Alone, has very lovable characters that she can relate to. She can relate to the protagonist of Home Alone (Kevin McCallister) by "also being angry with your parents, and wanting them to go away, but then you remember that family is everything for you." She says she finds it easy to connect with when she watches him "find those little moments" of realizing he needs his parents.  
 " You gain a lot of empathy when you connect with a character, and you understand them more and you can connect with them. Even though they're in the movie, you feel like you've gained in relationship with [the character]," Vassa said.
For this year's Christmas, both Vuppala twins and Vassa say that they are planning on watching new Christmas movies they haven't seen before, but also re-watching the classics that that they have grown to love.