All decked in green
Students and staff show their Irish pride on St. Patrick's Day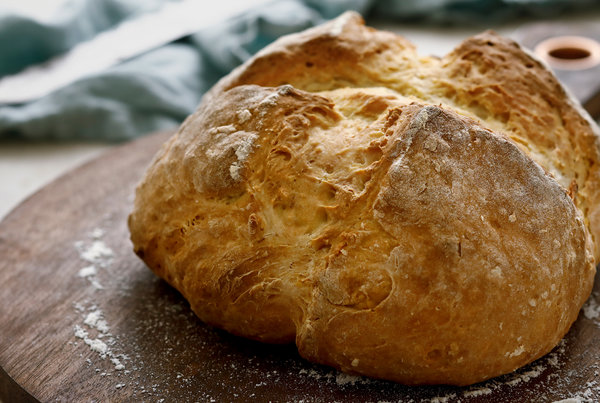 With St. Patrick's Day coming up, people are getting in the spirit and preparing to celebrate. Since its origin, the holiday has evolved into a celebration of culture with parades, traditional foods, music, dancing, and a whole lot of green. 
"To me this holiday is just a way to celebrate [my nationality and show my Irish pride]," Dylan Howell, junior, said.
Howell's parents are very Irish, and have family in Ireland according to Howell. In the past they have celebrated the holiday in Ireland on their extended family's farm. The opportunity to celebrate in Ireland is one of Howell's favorite memories because "they really know how to throw a party [and have a good time]," Howell said.
"
"So I always tried to trace our heritage at one point with my dad and we have kind of always thought because of my last name being McCurley, I thought I was about 50 to 60% Irish. I always embraced that, and St Patrick's Day was always a big day for me. I learned a bunch of songs and stuff and next thing you know, I did the ancestry.com, and it turned out I was 15 or 16% Irish. I was really disappointed. Then they updated things and they said with more people now we've got a better update, and now I'm down to like five percent Irish. So my joke is that I say I used to be Irish, but I'm not anymore. I just kind of assumed and, and it was [quite] disheartening to be honest. As it turns out, I'm mostly English and the English and Irish clashed!""
— Andrew McCurley
"The main difference between St. Patrick's Day in Ireland and the US is in Ireland it is a national holiday which means everyone gets off work and school," Howell said. "Traditionally [people get] together with close friends and family and have a party which involves a lot of drinking and playing games, [and the pubs are filled]."
The United States does not shut down to celebrate the holiday, but there are many parades and festivities that occur. In addition to the multiple events held across the country, many people have traditions within their homes. Each year Howell's family buys Irish pudding and sets it on fire. 
"The way it works is you soak fig pudding in alcohol, usually something very flammable like whiskey, and light the whiskey on fire," Howell said. "I honestly don't know the meaning behind it (burning the pudding), and I have never questioned it. My dad said he grew up doing this tradition, and my family has been doing it for as long as I can remember."
Dalton Leitz's, freshman, middle name is Patrick after Saint Patrick according to Leitz. He makes Irish Soda bread with his family on St. Patrick's Day, and "we'll listen to some traditional Irish music, since that's normally what happens on St. Patrick's Day in Ireland," Leitz said.
"Irish soda bread tastes a little mild, but [if you add] butter it tastes amazing. The texture of it is pretty good as well, kind of like a biscuit," Leitz described.
Leitz's mom and sister usually do the baking because "they're the chefs in my family," Leitz said. The best part of the process is getting to eat the bread, according to Leitz. 
Not only is the holiday a time to show Irish pride and celebrate, but it is a religious day in Ireland. According to Leitz, the religious aspect is less represented in America, and it has become a celebration of Irish culture. 
"I [don't] blame people for wanting to have something to celebrate. Life is hard, [people] need breaks every once in a while, and I think Saint Patrick's Day has plenty of celebratory qualities," Leitz said.
About the Writer
Sophia Babcock, Staff Writer
As a junior, this is Sophia Babcock's second year on staff. Sophia plays club and high school soccer. In addition to soccer, Sophia enjoys singing and...