Social Studies teacher uses unherd of tactics to create connections
Online school has become the new normal, but some teachers are finding ways to make the best of this new reality. 
Despite distance learning creating a social, emotional, and physical divide between students and teachers, Jordan Addison, social studies teacher, says he found a way to bridge that gap: cows. By connecting with a cattle farm in rural Illinois, Addison says he was able to both teach about cattle farming and build stronger connections with students to tackle SEL lessons in a fun and innovative way.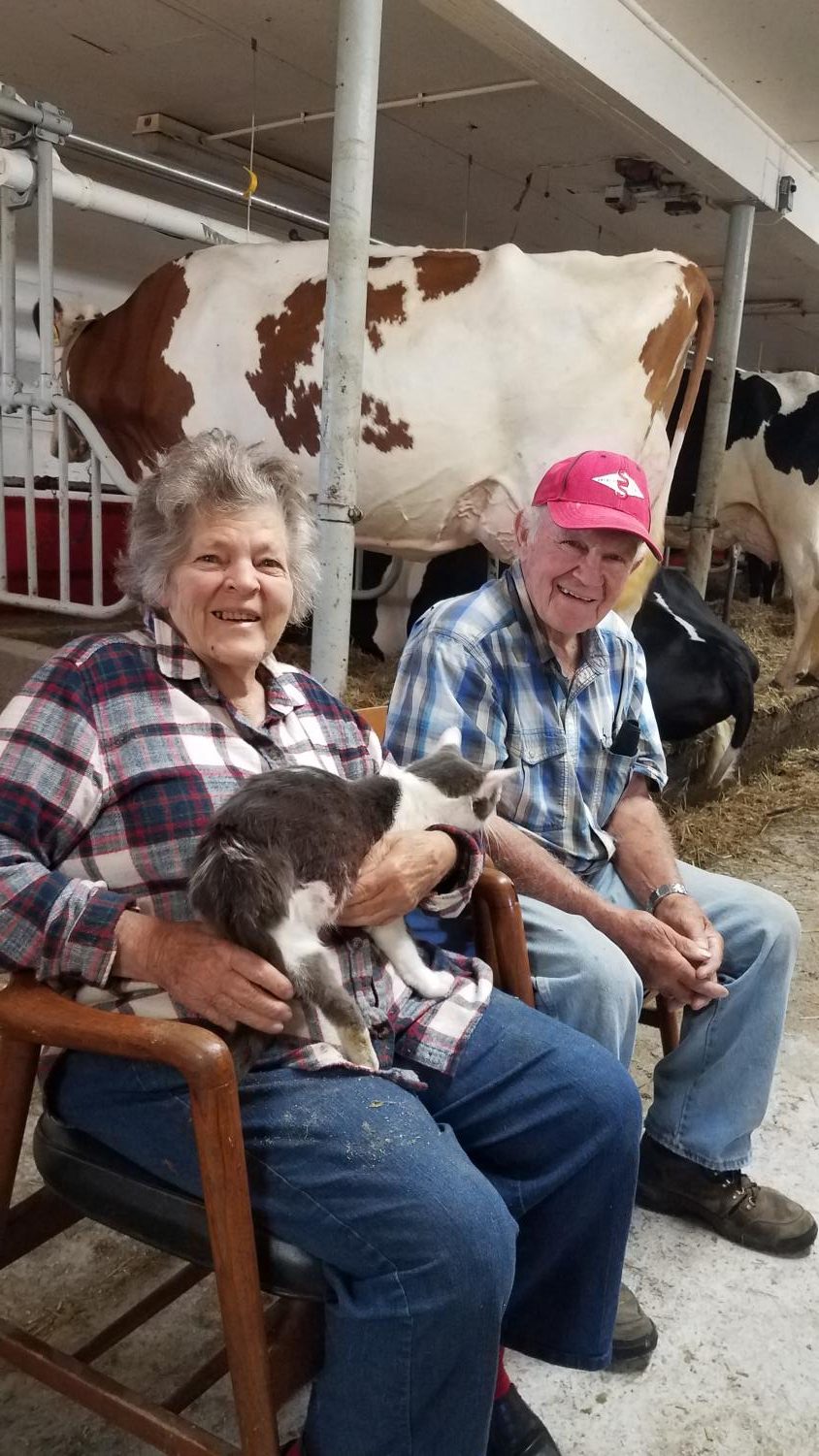 "You can't not smile when you look at a picture of a little baby cow dressed up as an elf for Christmas. And I think it's gotten at least a few of them to come out of their shell a little bit on camera, because we've done some live streams with the people who own the farm that our cows are from," Addison said. "I encouraged them to ask questions and I think they're so excited about it that I've noticed a lot of kids who are usually really quiet coming out of their shell and asking questions in front of not only us in our classes, but like 20 or 30 other schools that are on our live stream at the same time."
Connecting with the farm has not only encouraged confidence, but also provides a learning experience about ethics, farming, and the food they eat. In addition to conducting live streams with the class, the farm also "lets us know when the calves are born, and then we get a lot of resources about how dairy works in the world and how they treat their animals, and how [the process has] changed," Addison said. "[It gets] the students interested in where some of the products that they consume come from."
Although updates from the farm have taught students more about cattle, Olivia Noland, senior, says that the activity has helped create a connection between her and her teacher. 
"I personally love cows and I get really excited when I see a field of cows on the side of the road when I'm driving. So for me, [learning about the farm] was really fun," Noland said. "But apparently Mr. Addison specifically grew up on a cattle farm and that's why he picked [this activity], so it's just really cool to learn more about him through it."
Sharing more about himself and making his students more comfortable with him as a teacher was one of the main goals with this activity, Addison says. Connecting with a rural farm in Illinois has allowed him to share his own rural roots, Addison says.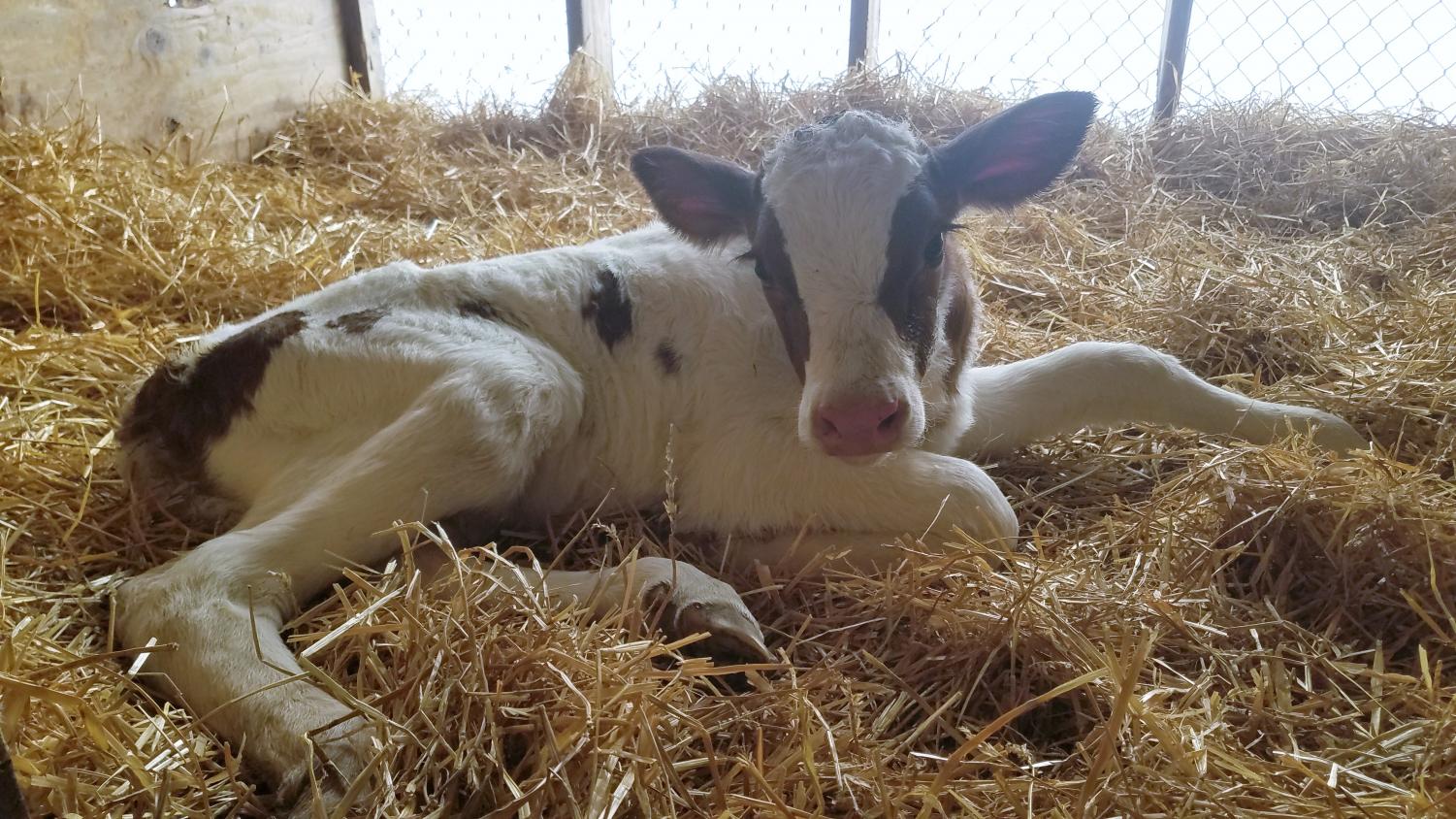 "I grew up on a family farm in the south. And as a kid, I was always like, 'I hate this, this is the worst, my friends can never come over because I'm always busy, we can never go on vacation.' And now as an adult, I have a lot of skills that I didn't think I would ever need that are very necessary. Even though [being on a farm] doesn't seem very exciting, I have so many ridiculous hilarious stories of dumb things that have happened," Addison says. "And that's one way that I can really build relationships with the kids is to be like 'okay today we're going to laugh at Mr. Addison about the time he fell into an entire vat of something disgusting. And they all will laugh and it's fun. And through that I can teach them how your teacher also does dumb things so it's totally okay if you mess up in class."
While this activity is especially useful during distance learning, Addison says he is "hopeful that we'll get to do this again next year when COVID is hopefully not a thing because normally the farms host students. And so we would like to take a bus out, and you get to actually physically meet the farmers and the animals. So hopefully we'll get through that next year and maybe some other teachers will join me."
About the Writer
Max Feldman, Magazine Editor-in-Chief
As a senior, this is Max's third year on staff and first year as magazine editor in chief for the Bear Facts program. He aspires to study environmental...