LZ means business
Students turn their creative hobbies into businesses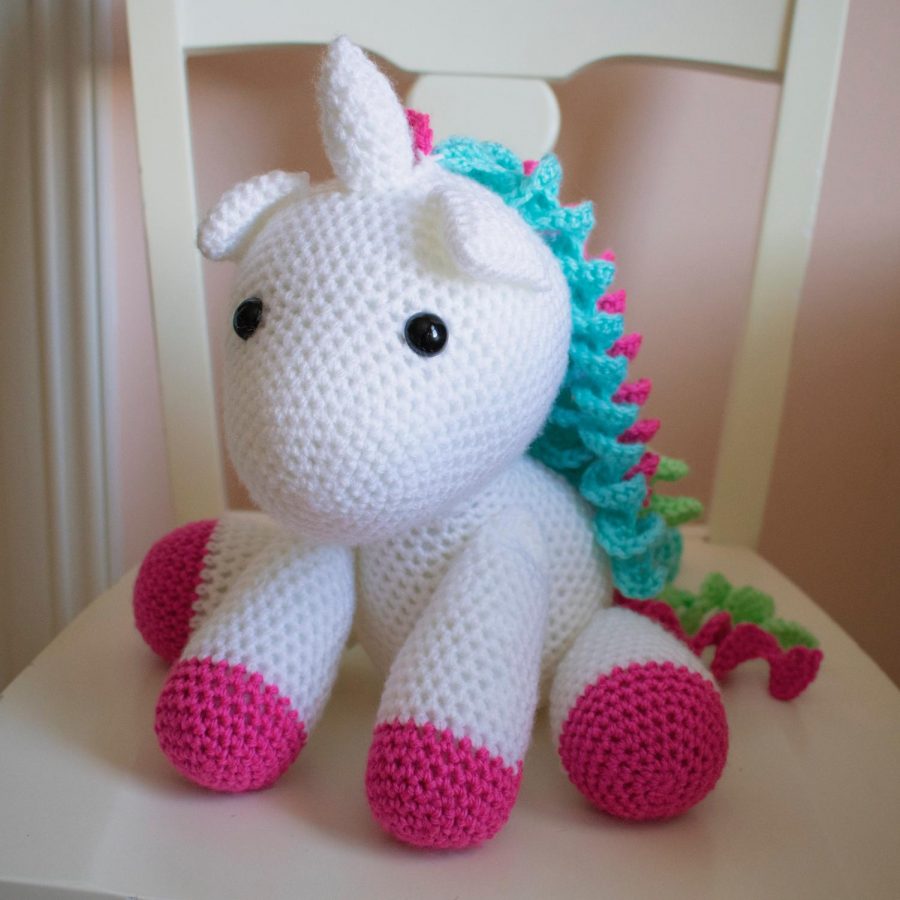 Students take their hobbies and creativity and turn them into a business. Their small businesses have taken off, and now they are able to make money doing what they love.
A while ago Cassidy Kalamaras, junior, learned how to crochet from her grandmother's neighbor. Kalamaras thought it was a really fun activity and soon found out that it was possible to make more than just blankets and hats. According to Kalamaras, her mom began to post her crocheted creations on Facebook, and people were interested in buying her products. That is how her business, Myriad of Stitches, came about.
"[The] benefits [of owning a business] are I get really awesome pictures from people with the crocheted items. That just makes me so happy to know that they're going to good homes and making [others] happy," Kalamaras said. "Anyone could go to a store and get a stuffed animal, but this is different because it's handmade all by me. I use good materials [in order to make my products], I take my time with [them], and a lot of care goes into it."
Kalamaras has learned a lot about money management. She has always been a "big saver," Kalamaras said. "I'm making this much amount of mo
ney from all this, and I have to figure out what amount I'm going to use to get more materials, and what amount I'm going to use for just getting things that I [enjoy]." 
Kylee Baxa, senior, started her business, Your New Favorites, January of this year. Baxa sells phone cases, tablet and laptop cases, scrunchies, stickers, and hoodies. Her goal for her business was to make the products she loves affordable and accessible for everyone.
"I made a phone case that I saw being sold for $60, and I made it for [about] $5. I [thought this product is] my new favorite thing and something that I'm obsessed with and I love, so why not make a business where I collect all these [products] that I'm in love with that I can make sell for a cheaper price. [Then] it can be someone else's favorite," Baxa said.
Baxa posted some TikToks (@yournewfavorites) about her products and made an Instagram account. This kickstarted her business, and her products started to gain the attention of others. Since starting her business, Baxa has a new appreciation for small businesses. She has learned a lot about work ethic and herself throughout the process, according to Baxa.
"[Owning a business has] taught me so much about myself and the world around me. It's taught me I can do anything that I want to do. [My business] sort of empowered me a lot because I didn't realize I'm this driven," Baxa said. [The small business community is a] great community to join. So why not have fun with it. Don't stress yourself out because that's also something that a lot of people tend to do. [Owning a business is] so much more fun than you think."
About the Writer
Sophia Babcock, Staff Writer
As a junior, this is Sophia Babcock's second year on staff. Sophia plays club and high school soccer. In addition to soccer, Sophia enjoys singing and...