Locked down
Parents' observation affects students' independence in quarantine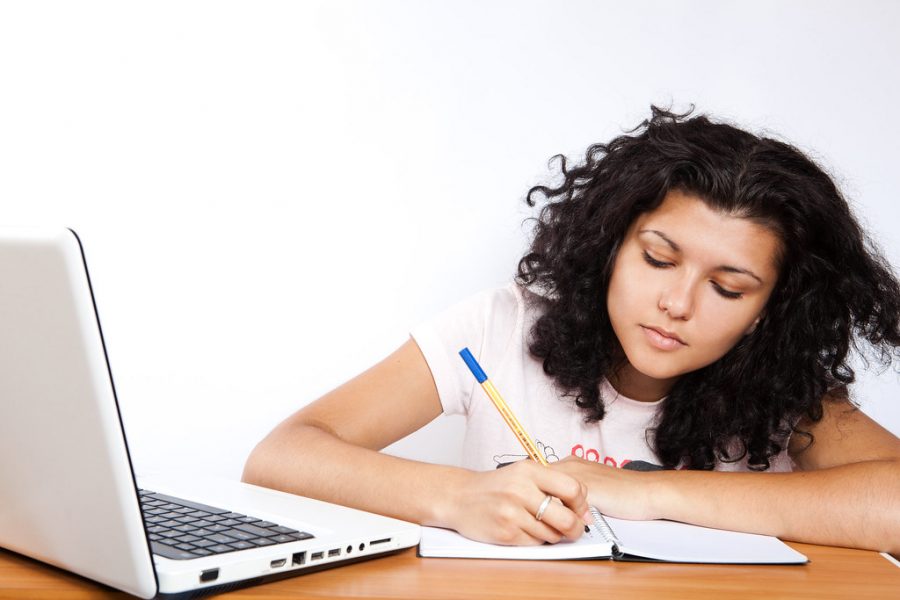 Quarantining at home may allow families to reconnect and grow closer due to all the time they are spending at home together. However, students are spending much of that under close observation from their parents. With the pressure and expectations of adults, teenagers are frustrated by the lack of independence they have around the house. 
Students, especially juniors and seniors, are constantly pressured by school. ACTs, SATs, and college essays are some of the preparations expected from students to meet the necessary requirements for their future. With the virus postponing SATs and ACTs, students are under high pressure to race against the clock to take them. While teens are already burdened by the virus ruining all their school plans, the nagging from parents to quickly accomplish all the tasks adds an incredible amount of stress. 
"I feel like I have no independence," Isabelle Buccelli, senior, said. "I was already less independent before quarantine because I didn't have my license yet but it got worse during quarantine because I wasn't allowed to go anywhere at all. I was stitched with my parents 24/7 and they were constantly nitpicking all my habits and what I ate and when I slept and everything else I did. I had to do schoolwork at their pace instead of mine. It was awful." 
Staying home all day and being controlled by parents is not an ideal situation students want to be put in. Devoid of social interaction with friends and being forced to work under parents' control, teens' mental health deteriorates. The Atlantic, "What Happens When Kids Don't See Their Peers for Months," notices that while children appreciate a parent in the house all day, adolescents tend to mentally have a difficult time. 
"In some kids, the loneliness brought on by social isolation might turn into depression or other mental health issues. The time to worry," says Elizabeth Schwarz, a child psychiatrist in New York City, "is when kids display extremes in behavior, such as sleeping all the time or not at all, increased irritability, and changes in weight," The Atlantic said. 
For adolescents,  independence is necessary to figure out their own way into the future. They rely on their peers for help and to vent out their stress, not towards their parents. However, with the virus forcing teens to stay home, they lose their social interactions and are forced to listen to their parents. Students no longer feel like they have the freedom to choose what they want to do and feel pressured to fall into their parents' expectations. According to Amy Learmonth, a psychology professor at William Paterson University of New Jersey cited in a USA Today's article, "Parents fear for their children's mental health admit coronavirus pandemic," stresses that without social interaction, teenagers are struggling.
"Learmonth said she worries more about children in their tween years, who are pivoting from having family members at the center of their social interactions to placing peers in that role. Adolescents and teens are figuring out how to make and be friends with people because they share commonalities, not just proximity," the article states. "'They're the ones who are probably suffering most in the short-term," Learmonth said. "What they're learning in the hallways of middle school is vastly different from what they're learning to do in a virtual group chat with friends.'"
About the Writer
Annette Suk, Business Manager
As a senior, Annette is in her fourth and final year of journalism. It is also her first year as a Business Manager. Annette is a very excited FAME leader...