Playing the blues
Senior musicians miss out on final performances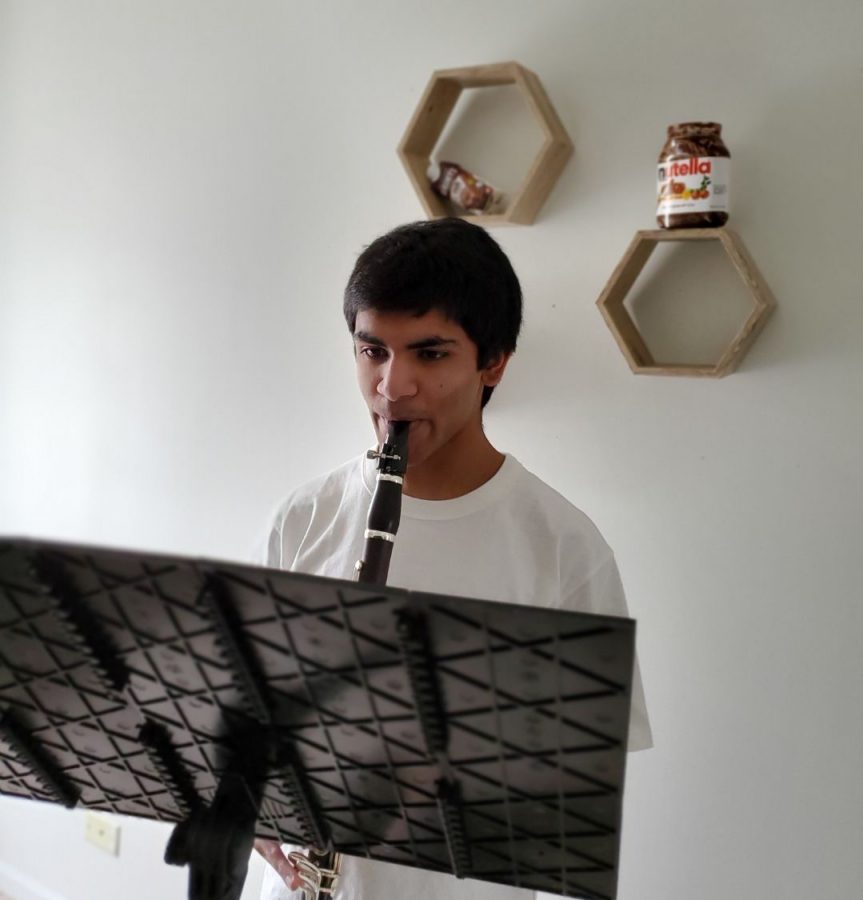 Cristina MacCormac, Bear Facts Contributor
May 27, 2020
For some, sleeping in and missing school is music to the ears, but for many senior musicians, the stay-at-home order has them playing the blues.
"I am really missing our band concerts," said Jawad Alam, senior wind ensemble clarinet section leader. "The feeling of playing challenging music in front of hundreds of people is amazing. Some of the music we were going to play, I've been wanting to play for many years, so not having those concerts anymore is really heartbreaking."
Governor JB Pritzker's extension of the stay-at-home order and the nation's continued expectation for social distancing means that musicians will miss their final performances of the year. And for seniors, the news has them "bummed because us seniors won't be able to have their name called and we won't be able to go up and get recognized at our last concert," said Katherine Czarnik, senior member of Wind Ensemble, Concert Choir and Bare Voices.
However, this does not mean that seniors are not getting recognized for their years of hard work. According to Chloe Enk, senior Wind Ensemble and Jazz Ensemble member, Josh Thompson, symphonic and wind ensemble band teacher, used a google form to collect information about the seniors' plans after high school and is finding other ways to recognize them. He is "going to post the information individually for each senior on the twitter page", Enk said. "This way, the seniors still get the recognition they worked hard to receive."
Even though seniors will not be able to enjoy the experience of their final performances, many look back on their memories of being in musical ensembles fondly.
"Italy was the best trip ever," said Geneva Bell, senior Cantilena member and spirit officer. "We put on a lot of random concerts where we would go to tourist attractions in our robes and we would just sing and people would stop and record us and it was just an amazing trip and an amazing opportunity that choir gave me."
Although these seniors' high school musical careers were cut short, the time they had with their ensembles benefited them and will be able to help them in the future.
"Band has allowed me to become a lot more outgoing than I would have been if I wasn't in it. I've also gotten a lot better at public speaking and talking to people which is going to help a lot in college," Enk said. "Playing an instrument also gives you a lot more possibilities and opportunities that will be great in the future."