Small group, big ideas
New club has big aspirations for the future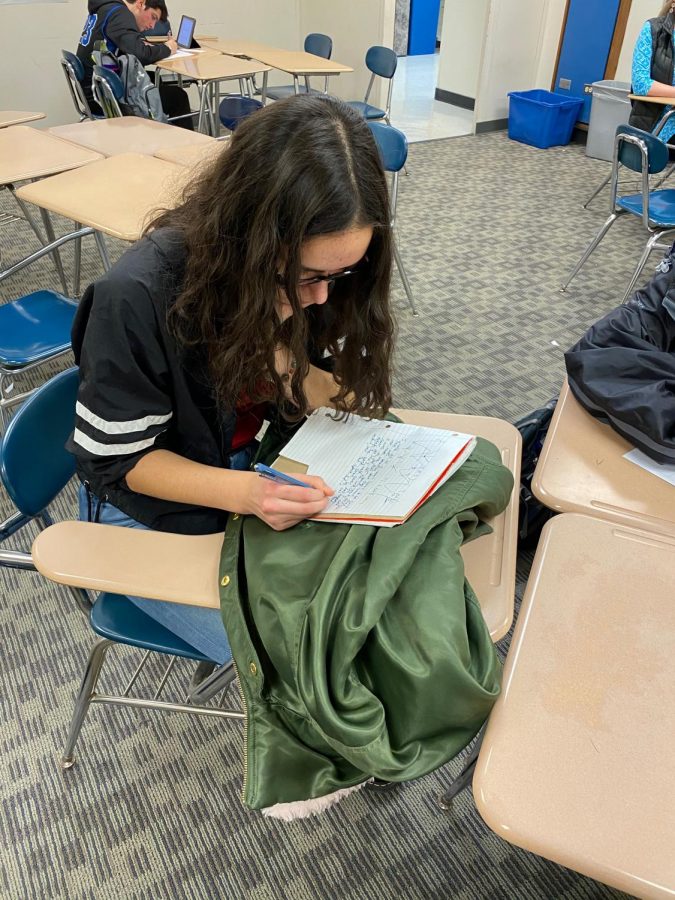 Some things start small and turn out big. A new club is hoping to do just that.
A couple of months ago, Sunny Lindgren, junior president and Bella Brunke, junior vice president formed a creative writing club. The club was started because of similar passions that Lindgren and Brunke share.
"I really enjoy writing and I'd always wished there was a club for it at the school so I could work on my skills and share my passion with other people," Lindgren said.
This new club is much more than just a creative writing club according to Lindgren. The group is made up of about 12 people that meet every other Tuesday in D223 and Ms. Foss is the sponsor. Members often work on a variety of writing topics and techniques and also share different writing ideas. 
"Sometimes we do free writes, which is an activity where members write a short passage in response to a prompt," Lindgren said. "We also just finished writing short plays based on random words we pulled."
The creative writing club has big aspirations for their club in the future. While they are currently sharing some creative writing ideas within their group, many aspire to share their work with others. 
"I think we definitely plan on entering more competitions as a whole and working on people's working progresses and helping them edit in the future," Brunke said.
With big things coming up for the group, they are welcoming new members who are willing to join. According to Lindgren, "We try to keep things interesting, but we love to hear new ideas."
"Anyone is welcome to join, Brunke said. "You just have to be excited about writing and willing to participate in the club.
About the Writer
Kayla Krinninger, Staff Writer
As a sophomore, this is Kayla's first year on staff but second year in the journalism program. In addition to working for Bear Facts, Kayla also participates...